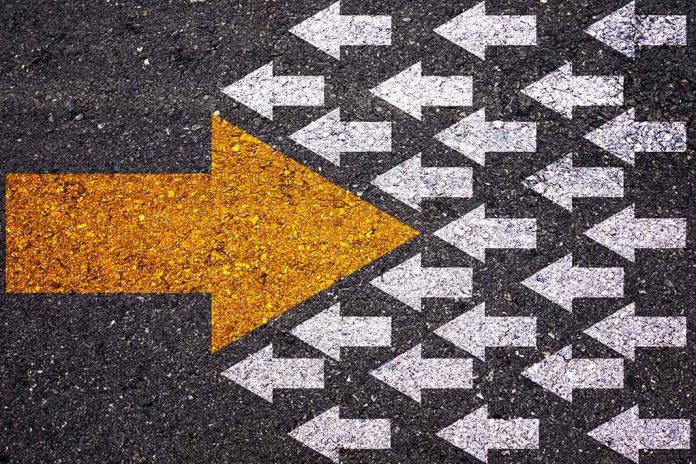 (RepublicanReport.org) – It's no secret, at this point, key figures within the Biden administration are at odds with one another when it comes to certain specific policy issues. For example, a recent report from the Wall Street Journal blamed "internal rifts" for the administration's failure to properly address the crisis at our southwest border. Now, it's becoming clear there are major disagreements around another key policy issue; COVID-19 and vaccination.
During a recent interview with CBS, Vice President Kamala Harris refused to lay the blame for the ongoing pandemic at the feet of unvaccinated individuals. Instead, she insisted it was "no one's fault" the pandemic had come along and stressed the importance of protecting the rights of individuals to make their own decisions.
President Joe Biden has adopted a notably different stance on this question. In September, he went so far as to describe the ongoing battle with COVID-19 as a "pandemic of the unvaccinated." He also admonished unvaccinated Americans for failing to take advantage of free, widely available inoculations.
Unlike President Joe Biden, Vice President Kamala Harris is refusing to blame the unvaccinated for the continuing COVID-19 pandemic. https://t.co/c9KvEXfQ8K

— Newsmax (@newsmax) December 21, 2021
Some may try to brush this off as a mere discrepancy in wording. However, considering the numerous and varied challenges the government is currently facing, it could be a worrying sign that our leaders are becoming increasingly divided.
Copyright 2021, RepublicanReport.org