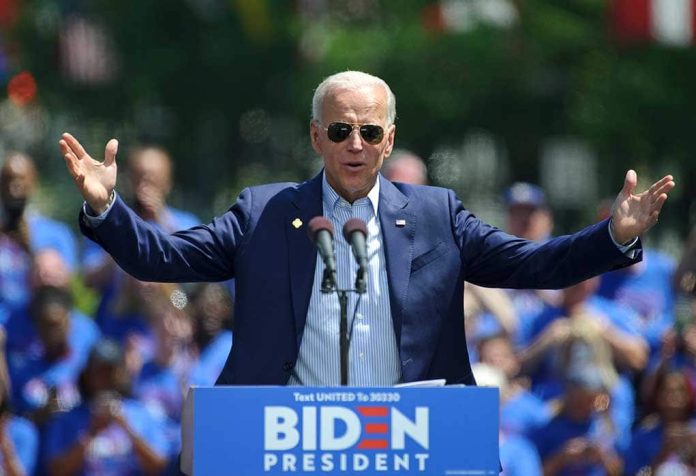 (RepublicanReport.org) – With detention centers on the border overflowing, it was only a matter of time before some drastic action had to be taken. Given the Biden administration's laissez-faire attitude to undocumented migration, it shouldn't come as a surprise that the radical approach they've chosen is to let thousands of detainees into the US.
On Wednesday, May 19, the Washington Examiner posted a report on new federal data that indicates agencies have released over 61,000 migrants into the country since President Joe Biden took office. The current administration has reportedly released some migrants without telling them when they should expect to appear in court. Instead, entrants are told to contact ICE when they arrive at their destination, something Rep. Henry Cuellar (R-TX) described as an "honor system."
As the tweet below points out, the idea of releasing migrants in this way is vastly different from Trump's policy.
[THREAD] The U.S. Border Patrol allowed 61,312 unauthorized immigrants to walk out of their stations in Feb, March, April.

That's up from 18 people in December, when the number of families showing up at the border was one-tenth of what it is at present. https://t.co/IDPBw2RJEt

— Anna Giaritelli (@Anna_Giaritelli) May 19, 2021
With federal facilities under the kind of pressure they have been for the last few months, it's hardly surprising that this practice exists. However, that doesn't mean it's not a serious cause for concern for those living in border communities.
With the lax policies being used to alleviate overcrowding, some migrants may already have COVID-19 and could spread it into border communities. Also, some could have questionable backgrounds that would normally preclude them from entering the country. And — virtually none of them have an immediate means to support themselves and their families.
Copyright 2021, RepublicanReport.org