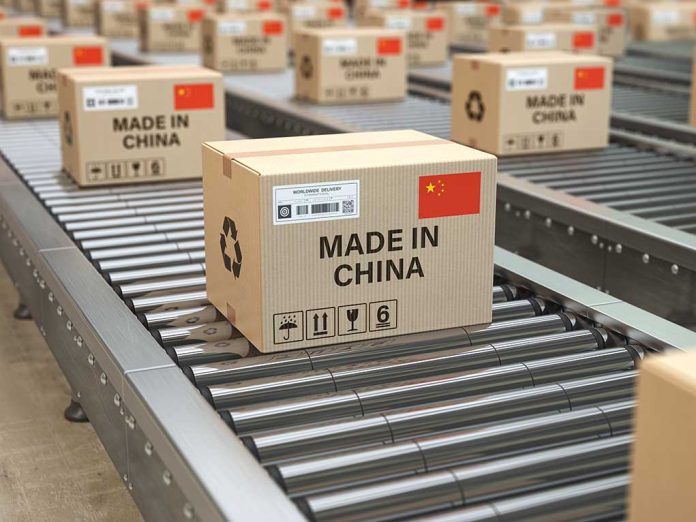 Biden Could Be DROPPING Restrictions – The Ultimate Betrayal?
(RepublicanReport.org) – The relationship between the United States and China is an extremely complex one. The US government needs to balance our reliance on our trading partnership with China against protesting the various abuses going on in the Asian nation. Now, the Biden administration is reportedly considering a change of strategy in this regard, though there's a certain degree of controversy over the issue.
According to a report from the Wall Street Journal, the administration is split over the idea of reducing tariffs on Chinese imports into the United States. President Joe Biden is reportedly considering the idea as a measure to calm the surging rates of inflation we've seen in recent months.
The Biden administration is split on whether to pare back tariffs on imports from China in an effort to cut consumer costs and reduce inflation, as the White House reconsiders a step that has divided officials.@aduehren @TokyoWoods @learyreportshttps://t.co/AhhV2Gfaou

— Jonathan Cheng (@JChengWSJ) May 4, 2022
Perhaps the highest-profile advocate of easing the tariffs is Treasury Secretary Janet Yellen. She believes doing away with them would indeed help to reduce inflation.
Meanwhile, trade Representative Katherine Tai is opposing the move. She's concerned about the knock-on effects of relinquishing leverage over China, given the dangerous practices and economic activities of the Chinese Communist Party (CCP).
The US imports an estimated $360 billion worth of goods and services from China each year. Former President Donald Trump imposed many of the tariffs Biden administration officials are now considering ending.
Do you think the US should retain these tariffs?
Copyright 2022, RepublicanReport.org