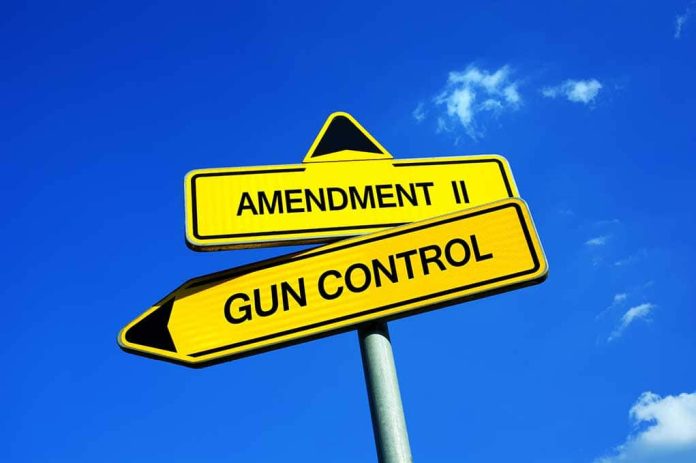 Democratic Candidate FLIPS On Key Issue – He Changed His Mind AGAIN?
(RepublicanReport.org) – Democrat Beto O'Rourke has changed his position on AR-15s and AK-47s more than once. As of recently, it seems he's once again shifting his position.
Just days before the Robb Elementary School shooting that claimed the lives of 19 children and 2 adults, O'Rourke spoke at a Veteran's Townhall in San Angelo, where he said he doesn't believe any civilian should be able to buy an AR-15 or AK-47. Taking it a step further, he said he doesn't think people who currently have them should be able to keep them either.
After the shooting, he told the reporters at a press conference in Uvalde that it's "insane" for an 18-year-old to be able to buy an AR-15. The Texas gubernatorial candidate said the solution to the problem is to "stop selling" the guns.
"Stop selling AR-15s in the state of Texas," @BetoORourke says. #Uvalde

— Julio Ricardo Varela (@julito77) May 25, 2022
The Internet Archives' Wayback Machine shows back in April, O'Rourke's campaign website said he believes the state needs to "reduce the number of" assault weapons. On May 27, the site said he doesn't think "any civilian should own an AR-15 or AK-47."
His recent statements are a direct contradiction of what O'Rourke said earlier this year. During a February campaign stop in Tyler, Texas, reporters asked him if he wanted to take people's guns. The former congressman responded, "I'm not interested in taking anything from anyone." His remarks were a 180-degree turn from what he'd said just months earlier.
In November 2021, O'Rourke stood by statements he'd made in 2019 during the presidential campaign when he told Americans he was going to take their AR-15s if he were elected president.
The Democratic candidate's multiple stances make it unclear where he really stands on the issue. What do you think about O'Rourke's flip-flopping?
Copyright 2022, RepublicanReport.org