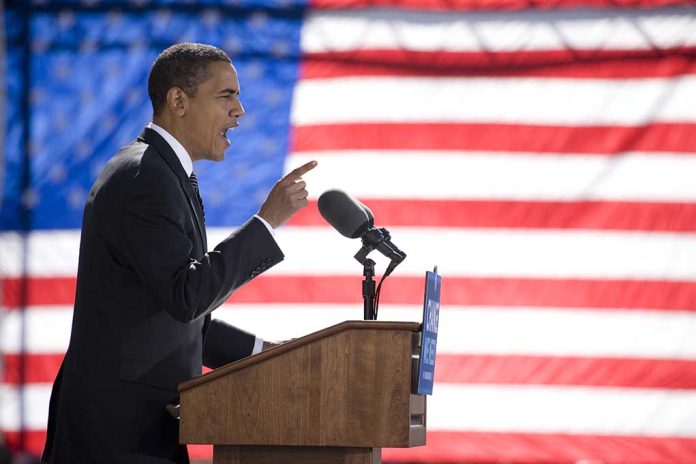 (RepublicanReport.org) – In the more than six years since he left the White House, former President Barack Obama has been writing memoirs, occasionally endorsing some Democratic lawmakers, and launching a media production company with his wife, Michelle, among other things. His post-POTUS era has not been overly filled with political issues, although a new POLITICO report revealed he may be dipping his toes back into that water again.
POLITICO Writer Reveals Obama's Whereabouts
On Thursday, June 22, POLITICO's politics bureau chief and senior political columnist Jonathan Martin published an article about Obama potentially getting "ready to reassert himself" in the political realm. According to the report, the 44th president has been hosting various meetings with up-and-coming lawmakers from his party, including House Representative Alexandria Ocasio-Cortez (D-NY), Maxwell Frost (D-FL), Haley Stevens (D-MI), and Mikie Sherrill (D-NJ). House Democratic Leader Hakeem Jeffries (D-NY) also attended multiple gatherings. While Obama organized their get-togethers, they did not necessarily have an announced agenda or purpose.
As Obama has not been playing any key roles in the Democratic party since he departed from the White House, this marks a clear change in tune from the former president. His team did alert the Biden Administration to the meetings held at Obama's Washington, DC, office. However, it's not clear how that news was received by the sitting president and former second-in-command to Obama himself.
Unpacking These Mystery Meetings
Many attendees told Martin that even by the end of the meetings, they were still trying to figure out the actual purpose for them. While there was plenty of small talk, they shared that Obama touched on some advice and best practices for working in government as well as inquiries into what their constituents back home were saying about the nation's state. While no one reported complaints to the former POTUS, there was mention of low voter turnout among Black males and discussions over how not to appear elitist.
As the 2024 election approaches, more Americans are raising questions about President Joe Biden's age and mental acuity. Biden and Obama certainly had a decent working relationship while in the White House together. However, their relationship doesn't seem to be as friendly now as it was advertised during the Obama years.
Now, Martin writes, there could be tension as Obama is no longer lying low and is instead trying to mentor the next generation of leaders to take the helm of the progressive party, something a sitting president often does. Notably, it took Obama years to invest in younger Democrats in this way. Why do you think he is finally doing this?
Copyright 2023, RepublicanReport.org