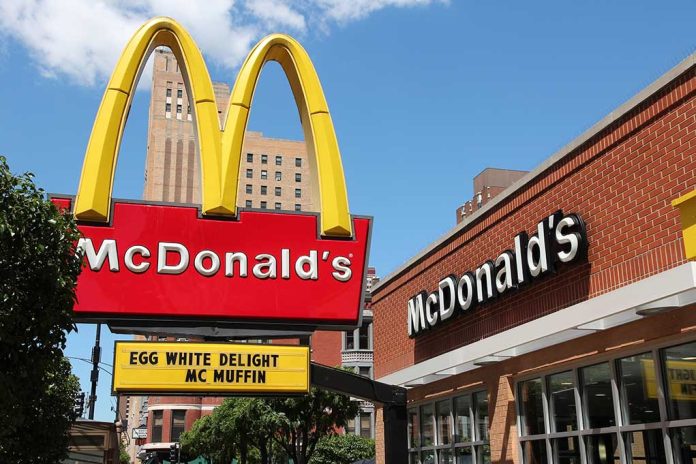 (RepublicanReport.org) – Newborn babies are extremely fragile beings; they're completely reliant on adults for survival. Generally, parents are only too happy to provide the necessary level of care and attention to their kids. Tragically, though, this isn't always the case.
Baby Found Dead In McDonald's Bathroom In Phoenix, Woman Sought: Police https://t.co/UraAUa7WJX pic.twitter.com/t1YCWpn4Bc

— Breaking911 (@Breaking911) March 30, 2022
On Sunday, March 27, staff at a McDonald's outlet in Phoenix, Arizona contacted local law enforcement after they discovered the remains of a baby in the bathroom. Authorities pronounced the baby dead at the scene, according to police.
Officials have circulated surveillance camera footage of a woman who they say is a suspect in the case. In the images, she's seen wearing a black Calvin Klein top, sandals, and dark-colored pants. There have been no arrests in this case so far, but detectives continue to investigate in hopes of finding the suspect. The authorities are currently waiting for the results of an autopsy they hope will further their investigation.
Unfortunately, this isn't the only recent instance of a crime like this. For example, In January, surveillance footage captured the moment an 18-year-old woman in New Mexico left her newborn child to die in a dumpster. Individuals who were dumpster-diving later found the child alive, and contacted the authorities. The mother now stands charged with attempted murder.
Copyright 2022, RepublicanReport.org