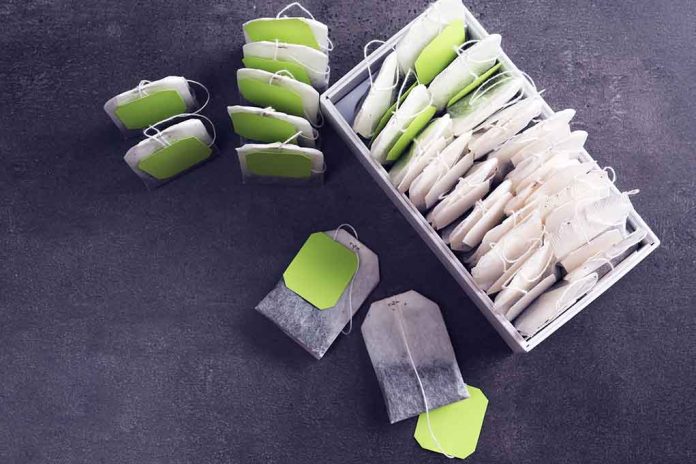 (RepublicanReport.org) – Illegal trafficking in drugs like cocaine, methamphetamines, and fentanyl is in no way unique to the United States. Law enforcement agencies the world over have specialized units set up to intercept criminals and their wares. For example, police in the Philippines recently seized a massive load of meth that could have given a serious jolt to someone who might have innocently wanted to put the kettle on and brew a simple cuppa.
Philippine police seized more than half a ton of suspected methamphetamine concealed in tea bags and arrested a suspected Chinese drug dealer, police officials said. https://t.co/Ec4tlXhIH8

— The Associated Press (@AP) March 29, 2023
Police in the city of Baguio, Philippines, which is a mountain resort city located on the island of Luzon, bagged (literally) more than half a ton (>500 kg) of methamphetamine with an estimated street value of around $74 million. The drug, which is called shabu in the region, was concealed in what appeared to be a shipment of teabags and was seized along with the alleged dealer, a Chinese national.
Officials told the Associated Press (AP) that these more remote locations are becoming hotspots for drug dealers because of the heavy anti-drug police crackdowns taking place in and around the capital city of Manila, leaving other areas with less coverage.
This seizure is not the first time police have dunked on suppliers using teabags to try and disguise drug shipments. In 2019, officials confiscated $49M worth of meth from the apartment of another Chinese national in Makati City. Two years later, in 2021, over half a million dollars worth of the drug was found in tea bags in Quezon City.
Drug suppliers and cartels working to bring narcotics into various countires, like the major movement of fentanyl that has been an ongoing problem at the US southern border, can also get inventive in how they move their poison. They will use human "mules" who swallow condoms full of drugs to get past border/TSA checkpoints, drones to fly over areas that are fenced/walled or hide it stuffed inside produce such as peppers or fake carrots hidden among real ones.
Copyright 2023, RepublicanReport.org