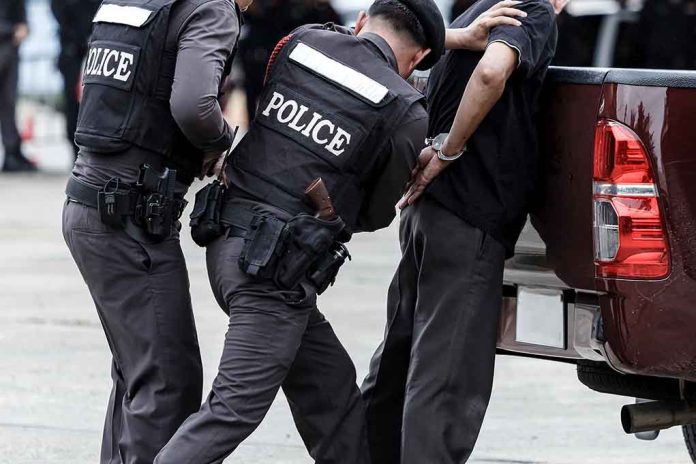 Failed Assassin Reportedly HALTED By Family Text
(RepublicanReport.org) – Earlier this month, news broke that authorities charged a California man with attempted murder over a plot to kill Supreme Court Justice Brett Kavanaugh. The would-be assailant was allegedly motivated by the revelation that the Supreme Court may decide to remove legal protections for abortion rights by repealing Roe v. Wade. Now, another interesting development in the story around the planned murder has emerged.
According to reports, Nicholas Roske spent around 30 minutes walking around a Maryland neighborhood trying to decide whether to go ahead with the assassination before deciding to turn himself in to police. During this time, the would-be assassin was texting his sister. Police investigators now believe this contact may have been one of the key factors that persuaded Roske not to go through with the plan.
"This is when he texted his sister and told her of his intentions, and she convinced him to call 911, which he did." @MaryMargOlohan @dcexaminer https://t.co/WKknegOJ9B

— Chris Woodward (@ReporterChrisW) June 14, 2022
Roske allegedly flew to Washington, DC, from California to carry out the planned attack. He brought burglary tools and a handgun to Kavanaugh's home but turned away from the property when he realized two US Marshals were guarding it.
After making the decision not to attack Kavanaugh, Roske called 911 twice. Officers from Montgomery County arrived on the scene shortly afterward and detained him. According to Montgomery County Police Chief Marcus Jones, it was the suspect's sister who convinced him to turn himself in. However, no details have been released about what she said to him.
Might Roske's sister have helped prevent a major national tragedy that day?
Copyright 2022, RepublicanReport.org