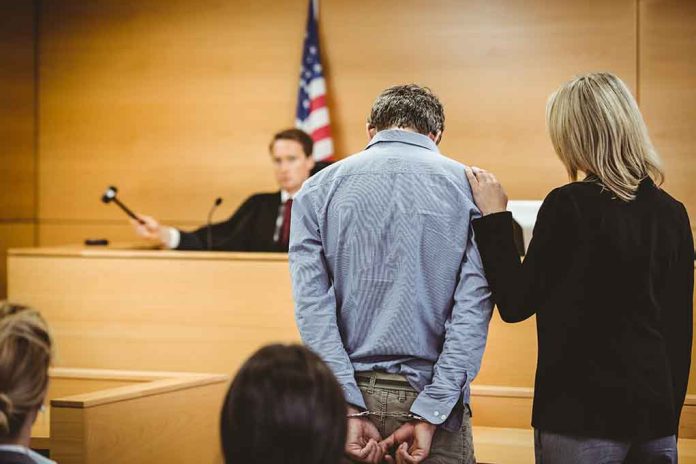 Criminal MASTERMIND Comes To The US – They Got Him!
(RepublicanReport.org) – Despite the best efforts of federal agencies like Customs and Border Patrol (CBP), foreign criminal organizations still manage to sneak countless quantities of drugs into the United States every year. Many of these are based in South and Central America. Following the capture of one alleged notorious kingpin by Colombian authorities last year, he has now been extradited to the US to face trial in federal court.
Otoniel on His Way to the United States
On Wednesday, May 4, Colombia extradited Dairo Antonio Úsuga David to the US, according to CBS News. Better known by his alias Otoniel, Úsuga David was the alleged leader of a paramilitary group and drug cartel known as El Clan del Golfo (the Gulf Clan). Three federal courts have indicted him on various charges.
According to the US State Department's statement on the alleged cartel leader's arrest, the Gulf Clan has resisted the "justice and peace" process the Colombian government has attempted to institute to overcome the problems associated with the drug trafficking industry. The group is reportedly active in 13 of the country's 32 departments. Meanwhile, the statement notes that, during a turf war between the Gulf Clan and another gang, homicides increased by over 440% over the course of two years.
Colombian President Iván Duque compared Otoniel to Pablo Escobar, the infamous head of the Medellin drug cartel who died following an extended manhunt in December 1993. Escobar is arguably the best-known drug lord in history; experts estimate he amassed a net worth of around $25 billion prior to his demise. He has since been the subject of a number of films, books, and television shows.
In relation to Dairo Antonio Úsuga David, President Duque accused the man of murdering social leaders and police officers as well as sexually abusing children.
Otoniel's Downfall
Prior to his arrest by Colombian authorities in October of last year, Úsuga David had reportedly been on the run for more than 10 years. He allegedly forged allegiances with paramilitary leaders on both the Left and the Right in Colombia, and also bribed state officials in order to escape arrest.
American authorities first issued an indictment against Otoniel in 2009 in federal court in Manhattan, charging him with drug trafficking and assisting a terrorist organization. Two more indictments subsequently arose in federal courts in Miami and Brooklyn. The charges in the two latter cases alleged Otoniel was responsible for shipping at least 73 metric tons of cocaine into the US between 2003 and 2014.
Copyright 2022, RepublicanReport.org