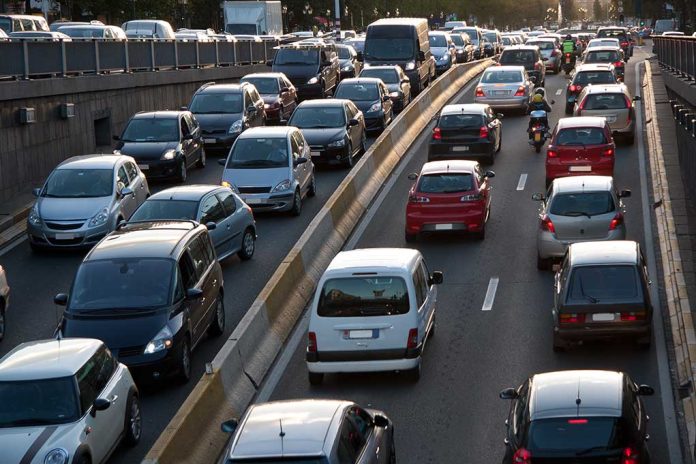 (RepublicanReport.org) – Law enforcement officers have to contend with difficult situations every day. However, some incidents require the police to engage in truly dangerous and unenviable activities. Such was the case in a recent deadly pursuit in Washington state.
According to reports, Robert J. Flubacher (55) repeatedly attempted to stab a 25-year-old man during a larger altercation involving several people wielding weapons. Flubacher also allegedly threatened to kill the younger man. Police in the city of Longview responded to 911 calls about the incident and arrived on the scene.
Flubacher fled the scene speeding in a Dodge Caliber, sideswiping a police vehicle that was just arriving in the area. He managed to escape the scene initially. However, police later caught up with him in a nearby area and he sped off again. Police cars gave chase in a pursuit that continued for over 20 miles and saw the vehicles involved traveling at over 100 mph at times.
Officers eventually stopped the Dodge Caliber using spike strips. Flubacher exited his vehicle and continued fleeing on foot, running across lanes of a freeway. Then, in a shocking twist, a 43-year-old woman who was driving at freeway speed struck and killed Flubacher.
Driver Traveling at 'Freeway Speed' Hit and Killed Attempted Murder Suspect Who Ran Across Interstate, Authorities Sayhttps://t.co/rF8x2RVqls

— Law & Crime (@lawcrimenews) March 28, 2022
During a police interview, the victim of Flubacher's attack said the assault was unprovoked. He claimed he didn't even know the 55-year-old.
Copyright 2022, RepublicanReport.org