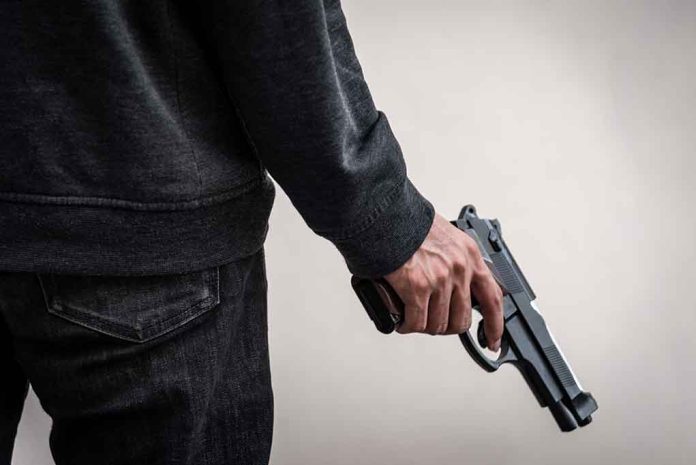 (RepublicanReport.org) – In January, five Memphis officers allegedly beat Tyre Nichols after stopping him for driving recklessly. The incident put the 29-year-old Black man in the hospital, where he died a few days later. According to The New York Times, five of the officers involved were fired and charged with second-degree murder. The rippling effects of the Nichols tragedy apparently led one man to Fox 13 Memphis with a loaded weapon.
On May 2, Fox13 showed closed-caption footage of a man attempting to gain access to the station's Memphis location. After yelling through the door, he pulled out a semi-automatic rifle and fired into it. Luckily, it had bulletproof glass, and the two employees sitting at the front desk were unharmed. After the ordeal, the suspect, 26-year-old Jarrad Nathan, reportedly went to a local restaurant, locked himself in the bathroom, and live-streamed on Facebook. Police took the man into custody a couple of hours later, charging him with aggravated assault and reckless endangerment.
Shooter fires gun into Fox TV station in Memphis, staff runs for cover as he tries to get through the locked door. Jarrad Nathan, 25, was arrested by police shortly after the incident. pic.twitter.com/mxuN6AaQOA

— Mike Sington (@MikeSington) May 4, 2023
After the incident, an apparent friend of the suspect, Anne, spoke to Fox13. She told the outlet that Nathan had been struggling with mental health issues that recently got worse. Anne said Nichols' story really touched her friend, and she believes he went to the station for answers about the case. She thought he went there to protest because he thought the media had "more footage" of the beating. Nathan's mother confirmed her son has had mental health issues for about half his life.
Fox 13 Memphis anchor Dakarai Turner stated on Twitter that the suspect didn't have anything in his criminal record that would prevent him from owning a weapon. According to ABC News, Tennessee does not allow anyone with reported mental health problems to own a gun.
What do you think the US can do to stop the ongoing gun violence in America?
Copyright 2023, RepublicanReport.org