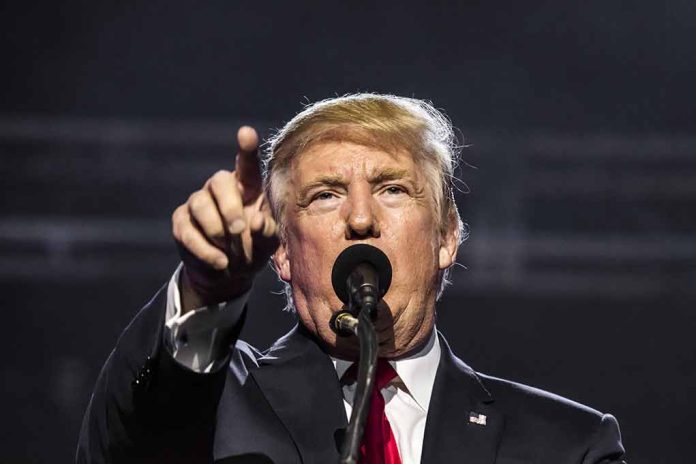 (RepublicanReport.org) – Arizona businessman and former US Army paratrooper Jim Lamon served as a Republican elector during the 2020 presidential election cycle. An avid Trump supporter, he signed an official Certificate of the Votes of the 2020 Electors From Arizona on December 14, 2020. The document confirmed that they voted unanimously for Donald J. Trump for president and Michael R. Pence for vice president.
Copies of the document were certified and submitted to the US Senate and National Archives for inclusion in the official counting and certification of the Electoral College ballots on January 6, 2021. As it turned out, the Democratic candidates, Joseph R. Biden and Kamala D. Harris, won the state's presidential election in 2020.
Contingency Plan
Lamon later claimed that he and the other GOP electors signed the false declaration as part of a contingency plan if the official certification was later overturned. That didn't happen, and recent news reports indicated the Arizona Attorney General's Office is investigating the so-called "fake slate of electors," meaning that Lamon could face the possibility of arrest, prosecution, and incarceration for his effort to support Trump's election.
Ironically, at about the same time that news broke, an election tracking expert revealed records showing that Lamon had turned on Trump.
Former Arizona Trump Elector Bankrolls Effort To Block His Campaign
On July 19, Target Book Research Director Rob Pyers posted a tweet revealing that Lamon was the sole person bankrolling the Actions Speak Louder Than Tweets PAC. He explained that the group had been "running digital ads" targeting Trump's 2024 campaign.
Pyers posted a screenshot of a Federal Election Commission Form 3X document showing that Lamon donated $24,000 to the PAC on May 12. Likewise, he posted an image of an expenditure report detailing the action committee's contributions and expenditures. The document confirmed that no other person or entity had given money to the group other than Lamon.
Pyers also offers insight into Lamon's possible motivation for turning against Trump by reminding viewers that Lamon ran for US Senator in Arizona in 2022. Despite his support in 2020, Trump instead endorsed Blake Masters in early June 2022. Lamon lost the August primary by a stunning margin of 40.2% to 28.1%.
Lamon's apparent effort to derail Trump's campaign appears nominal at best. His PAC's Twitter account only has 98 followers and only contains four posts dating to May. Likewise, the group's website only contains one page with five bullet points promoting Florida Governor Ron DeSantis' (R) candidacy and a comparable list smearing the former president. The webpage also includes a big red DONATE button that Pyer's post confirms has yet to receive any takers.
Copyright 2023, RepublicanReport.org