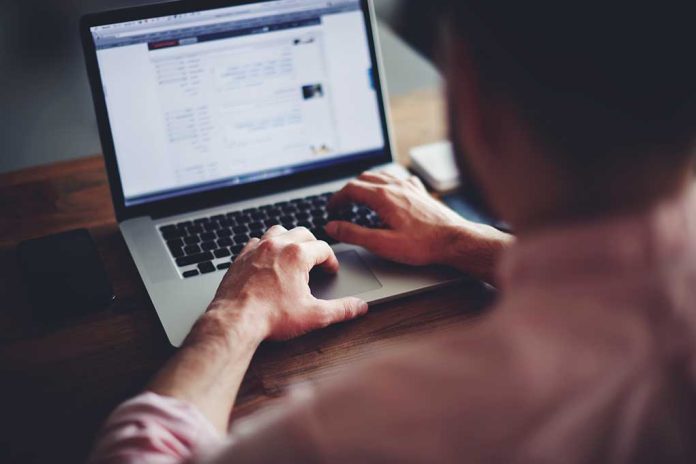 Getting College Grants Has Never Been Easier — See How
(RepublicanReport.org) – Federal grants can offer one financial assistance for a variety of different projects. So if there's something productive an organization has been wanting to do for a long time, but it could never put the funds together, monetary assistance from the federal government might be just the thing to make an aspiration a reality.
There's even more good news. The Grants.gov website provides a convenient online outlet to learn more about these grants and apply for the one that best suits what an organization is trying to achieve. A massive $500 billion goes out to grant applicants through this system every year.
How the Website Works
The website contains information on over 1,000 different federal grant programs. It also standardizes the processes behind finding and applying for these programs, removing stress for aspiring grantees. In addition, applicants can use just one login and application to apply for all these opportunities. As one might imagine, this is far more efficient than filling out traditional, paper-based applications.
Furthermore, the website offers many vital tips and other help for people and companies looking to get their hands on the money. It's very easy to navigate, taking a lot of the stress out of grant applications.
Several major federal government agencies distribute grants through the website. These include:
US Agency for International Development (USAID)
US Department of Agriculture (USDA)
US Department of Health and Human Services (HHS)
US Department of Housing and Urban Development (HUD)
National Aeronautics and Space Administration (NASA)
Who Can Apply
There are many different categories of organizations that provide grants through the website. If applicants are interested, they can check the possibilities via the Applicant Eligibility page on the website.
What Grants Can Be Used For
The grants can be used to fund projects the federal government deems worthy of investment. Generally, these will be projects to further innovation or help to fuel initiatives leading to economic growth.
Education is one area on which many federal grant programs are keenly focused. As a result, grant-eligible education projects span a wide range of different subject areas. For example, typing the word "education" into the website's search bar will return 41 pages of results.
So, there you have it. If you or your group wants to apply for federal government money to fund an eligible project, Grants.gov is the place to go. Best of luck!
Copyright 2022, RepublicanReport.org