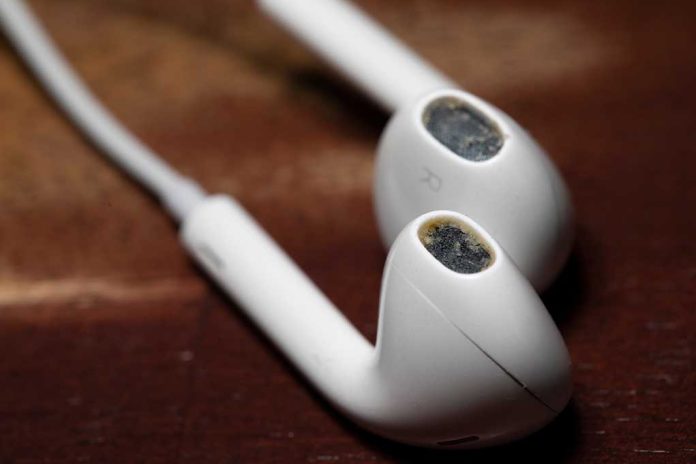 Apple LAWSUIT – Permanent Health Damage Reported!
(RepublicanReport.org) – Health experts have warned about the hearing risks associated with excessive use of headphones or earphones. Many have reported that listening to music at too loud a volume for too long can cause you to lose your ability to hear or to develop other issues, such as tinnitus. Recently, the parents of a youngster who allegedly suffered permanent hearing issues because of his AirPods took action seeking to hold Apple responsible for any hearing loss.
On Monday, May 16, Carlos Gordoa and Ariani Reyes filed a lawsuit against Apple, Luxshare-ICT, Inc, as well as the manufacturing company that produces AirPods, in federal court. The suit alleges the pair's 12-year-old son was using a single AirPod to watch online content at a low volume when a high-volume Amber Alert suddenly played loudly on his device, tearing his eardrum and damaging his cochlea. Since the event, the suit claims, the boy's hearing has been impaired, and he has suffered from dizziness, nausea, and vertigo.
AirPods Caused 'Permanent' Hearing Loss After Blaring AMBER Alert 'Tore Apart' 12-Year-Old Boy's Ear Drum, Lawsuit Sayshttps://t.co/kWY2tFiQhR

— Law & Crime (@lawcrimenews) May 17, 2022
The lawsuit is seeking damages on grounds of negligence, gross negligence, fraud, product liability, infliction of emotional distress, and breach of implied warranty on the part of the defendants. If the suit succeeds fully, Gordoa and Reyes will be entitled to both punitive and compensatory damages.
Should this story be a cause of concern for other parents?
Copyright 2022, RepublicanReport.org