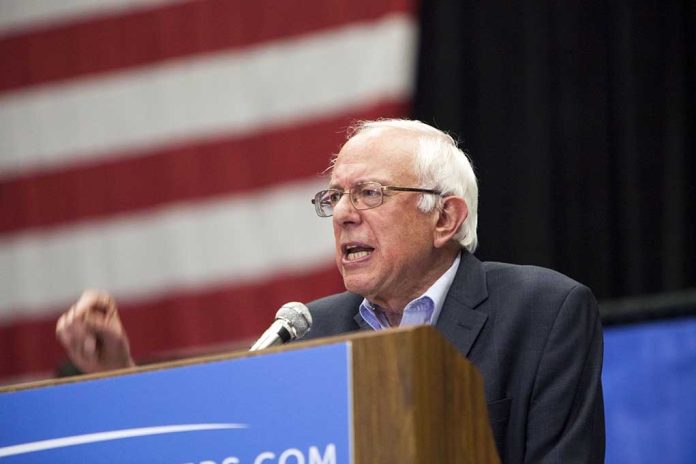 (RepublicanReport.org) – It looks like Senator Bernie Sanders (I-VT) is relying on the old saying "third time lucky." After failing to grab the Democratic presidential nomination twice, he could be gearing up for another try. But does he have any real chance?
SCOOP: Sen. Bernie Sanders 'has not ruled out another run' for president if Biden doesn't in 2024, a top adviser tells allies in a private memo. https://t.co/J8PeEEStrr

— Sean Sullivan (@WaPoSean) April 20, 2022
On April 20, the Washington Post reported Sanders's 2020 campaign manager, Faiz Shakir, sent out a memo to allies saying Sanders "has not ruled out" another run at the White House, and advised recipients to answer questions about the senator's ambitions "with that in mind." The memo hints Sanders would only consider running if the 2024 Democratic primary is open, meaning if President Joe Biden decides not to run again.
The prospect of another Sanders run could spark mixed feelings among Democrats. The radical senator is fairly popular with young voters, and could pose a serious challenge to the unexciting potential replacements for Biden. However, WaPo pointed out that some feel his well-known socialist beliefs could serve as a weakness, especially in swing states.
Shakir hasn't responded to questions about the memo, but Sanders spokesman Mike Casca took the chance to claim that "Senator Sanders is the most popular officeholder in the country." Is Sanders willing to test that claim with a third, and surely final, bid for the presidency?
Copyright 2022, RepublicanReport.org