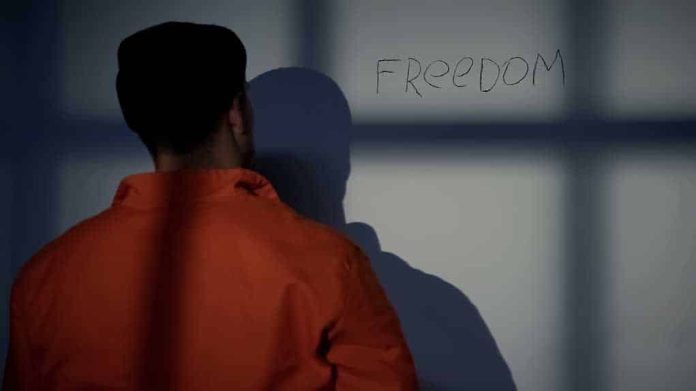 (RepublicanReport.org) – The violent riot at the Capitol Building on January 6 has cast a long shadow over US politics. Opponents of former President Donald Trump have repeatedly attempted to paint what happened as evidence of his attempt to subvert democracy. Though the facts haven't always added up to support this conclusion, it's a dominant narrative in many pockets of political society today.
Unfortunately, it appears some people have let their anger about January 6 come before their respect for human rights.
January 6 Prisoner Released Over Mistreatment
Last month, US Marshals conducted a random inspection of the DC jail, where many January 6 defendants are in custody. They filed a report, released to the public last week, and the findings are damning, to say the least. US District Judge Royce Lamberth was so concerned by the information, he ordered the release of one January 6 defendant, Christopher Worrell, who has cancer. Worrell was to move to a different jail immediately before entering home detention to begin a course of chemotherapy.
Judge Lamberth was fiercely critical of the conditions in the DC jail. He highlighted findings of mistreatment of detainees by Department of Corrections (DOC) staff, such as one instance in which a pepper-sprayed inmate was not allowed to wash the substance off his face and consequently developed an infection.
There were also reports of DOC workers directing inmates not to cooperate with US Marshals who arrived at the jail to conduct an inspection. One detainee received an instruction to "stop snitching." Workers at the facility also shut off inmates' access to water for days at a time as a form of punishment, and many toilets in the facility were clogged.
Following Worrell's departure, Judge Lamberth ordered the relocation of a total of 400 prisoners.
Is It Political?
Judge Lamberth indicated the shabby treatment of some of the facility's inmates may have been due to their status as January 6 prisoners. This finding implies DOC staff discriminated against them for political reasons, but do those political reasons even truly exist?
According to FBI findings from earlier this year, the evidence suggests what happened on January 6 was not the result of an organized effort from any group. Instead, agents believe the vast majority of those protesting in Washington, DC, that day was there of their own accord, with just a small percentage belonging to militia groups.
Copyright 2021, RepublicanReport.org