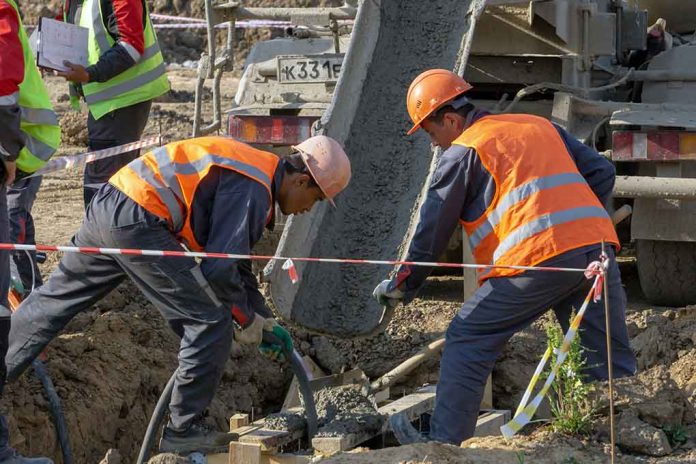 (RepublicanReport.org) – Archaeologists in Florida have discovered ancient artifacts — but the find has sparked conflict between Native Americans and property developers. The researchers are digging on what's scheduled to become the foundations of a condo complex. Now, Indian activists are calling for the site to be preserved intact.
Miami condos built on ancient artifacts older than the Bible spark outrage https://t.co/2qQ7EgpDYf

— Newsweek (@Newsweek) February 21, 2023
On February 20, Professor Will Pestle, a bioarchaeologist from the University of Miami, announced that his team had found significant artifacts while digging up a site at Southeast Fifth Street and Brickell Avenue in Miami. Speaking with local news outlet WPLG, Pestle said this is a site of "great antiquity," older than the pyramids or Rome's Coliseum. In fact, it could be much older than either of those — the artifacts have been dated at around 7,000 years old.
In one part of the site, Pestle's researchers have found an assortment of objects, including pottery shards and items carved from bone. In another they discovered human remains — and, unfortunately, that's the part of the site where three 82-story residential towers are due to be built.
It's possible the site might not be as old as it seems; Pestle believes it was occupied by the Tequesta tribe, which lived in the Miami area until the 18th century. Although many of the objects they found were ancient, they could have been old trade goods kept by the Tequesta people. However, Pestle still thinks the discovery shows the area has been occupied a lot longer than most archaeologists believe.
The American Indian Movement of Florida certainly thinks the site is significant. The Movement's Robert Rosa has called for the city to halt the archaeological dig and preserve the site. He's being supported by Betty Osceola of the Miccosukee Tribe. Osceola says she feels "like our ancestors [are] being disrespected," and suggested the area could be turned into something like the Miami Circle National Historic Landmark, a site where Tequesta artifacts were found in 1998.
Obviously, this would mean canceling the condo development, but the Indians feel strongly about it. Rosa said "This is our ancestors," and compared it to himself digging up someone's grandmother to see what she'd been buried with.
The City of Miami wants the new condos. The Native Americans just want the bones of their ancestors to rest undisturbed. Unfortunately, there's a real risk of the old and new colliding at this site, and somebody's likely to end up unhappy.
Copyright 2023, RepublicanReport.org