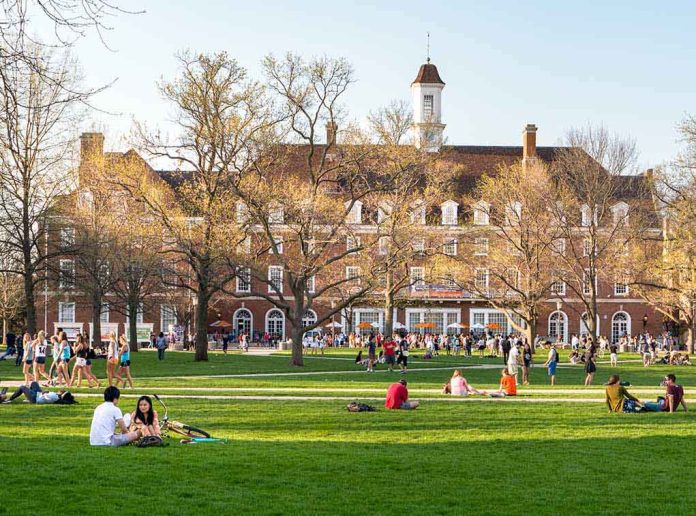 (RepublicanReport.org) – In February, Forbes Advisor reported that college costs have increased over the last three decades. The average amount of debt taken on by students who attend a four-year college is just under $29,000. With the recent controversy about student loans, coupled with the pandemic throwing the world upside down over the past few years, it seems more and more kids are opting out of higher education.
On February 2, the National Student Clearinghouse Research Center released a report about college enrollment for 2022. The center stated that fall enrollment was beginning to stabilize, only shrinking by 0.6% from the previous year. Freshman enrollment is also up from the previous year by 4.3%, but it's not all good news. Overall enrollment, when compared to pre-pandemic numbers in 2019, shows numbers are down significantly — 1.11 million fewer students attending undergraduate and graduate school combined.
Unless that number increases, some economists believe it could hurt America.
Hundreds of thousands of young adults came of age during the pandemic. But instead of college, many turned to hourly jobs or careers that don't require a degree. Others were deterred by high tuition.

Economists say the impact could be dire. https://t.co/Lbw8X6Xjgd

— The Associated Press (@AP) March 9, 2023
Newsmax reported that the decrease in enrollment might mean the younger generation no longer believes in a college education. If people stop seeking higher education and jump straight into the workforce, that could mean fewer workers entering specialized fields like healthcare. The news source stated when there's a downturn in the economy, those without degrees are the first to suffer. Georgetown researcher Zack Mabel said that fact could weaken America's overall economy.
Various states are looking at numbers on a local level, and finding that they are concerning, especially for low-income students and minorities. Some recent high school graduates are looking to unions for secure futures. Boone Williams from Tennessee said once the pandemic hit, he turned his focus on making a living rather than earning a degree. He believes he'll be better off "in the long run."
Do you think kids will turn back toward the college route or go straight into the workforce going forward?
Copyright 2023, RepublicanReport.org