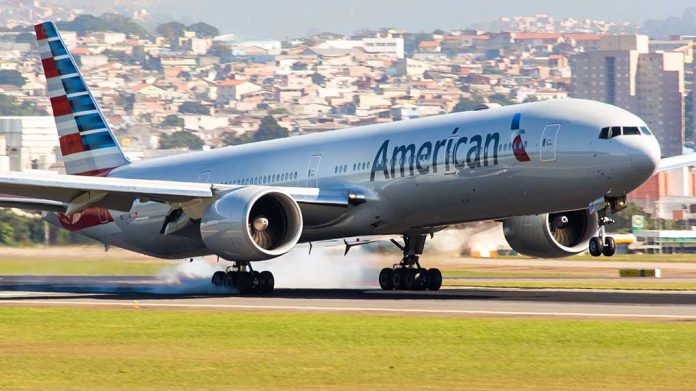 American Airlines ABANDONING 4 Cities – Here's Why
(RepublicanReport.org) – During the COVID-19 pandemic, many Americans lost their jobs on short notice and struggled to find other work to support themselves and their families. However, in more recent times, the opposite problem has arisen. Companies have struggled to find employees to fill positions, causing major issues with the provision of goods and services. American Airlines is the latest company to suffer this fate.
According to reports, the domestic carrier has announced it will no longer run flights to and from four cities in the states of New York (Ithaca and Islip), Iowa (Dubuque), and Ohio (Toledo). These services will cease after the Labor Day weekend later this year.
American Airlines, citing a shortage of pilots, says it will stop flying to four small cities in New York, Ohio and Iowa https://t.co/IBM3HwbBjF

— CNBC (@CNBC) June 22, 2022
American Airlines said it would no longer be practical to service these routes because of a shortage of pilots. United Airlines and Delta Airlines have also reduced their numbers of flights between smaller cities for the same reason.
The airline stated it would contact any passengers with bookings after Labor Day to arrange alternative transport options for them. Regardless, however, this development may have a big impact on people living in the four affected cities, as well as individuals with family or professional obligations in those areas.
Do you think this could be the start of a larger trend of discontinuation of air travel along certain routes?
Copyright 2022, RepublicanReport.org