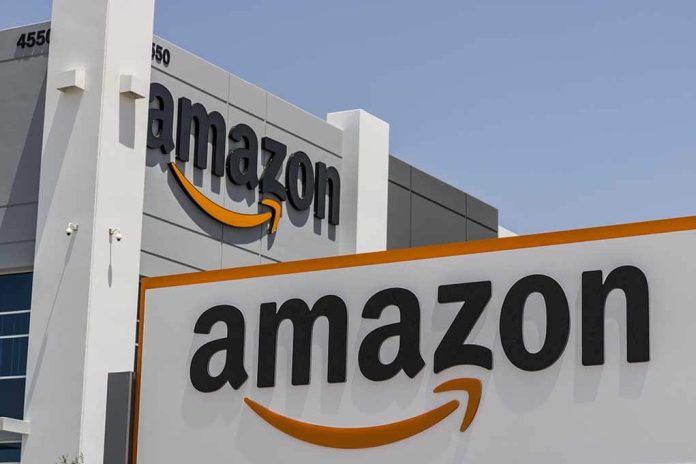 (RepublicanReport.org) – Tragedy struck central Illinois last December as a tornado cut through an Amazon warehouse, killing six people and leaving another hospitalized. The Occupational Safety and Health Administration (OSHA) has begun investigating Amazon over potential regulatory breaches that may have contributed to the deaths. Now, the family of one of the victims has filed suit against the online giant.
Relatives of delivery driver Austin McEwen (26), who lost his life inside the Edwardsville facility when the tornado struck, have filed a wrongful death lawsuit against Amazon. Their case alleges the company required McEwen and five others to remain on the premises longer than it should have, ultimately causing their deaths. Amazon's legal team claims the warehouse was recently built and adhered to relevant safety standards and that it followed safety protocols in preparation for the tornado.
The parents of one of the six victims killed after a tornado pummelled a US Amazon warehouse are suing Amazon over the alleged wrongful death of their son. #9Newshttps://t.co/v6vgBLgPqG

— 9News Melbourne (@9NewsMelb) January 18, 2022
This suit is reportedly the first legal action any plaintiff has taken following the six deaths. Randy and Alice McEwen, parents of Austin McEwen, have accused Amazon of prioritizing profits over employee welfare as the tornado approached. They say there was no emergency plan in place, and company managers did not try to evacuate warehouse employees to safety. The lawsuit against Amazon alleges employees had to continue working until moments before the tornado struck the warehouse.
Copyright 2022, RepublicanReport.org