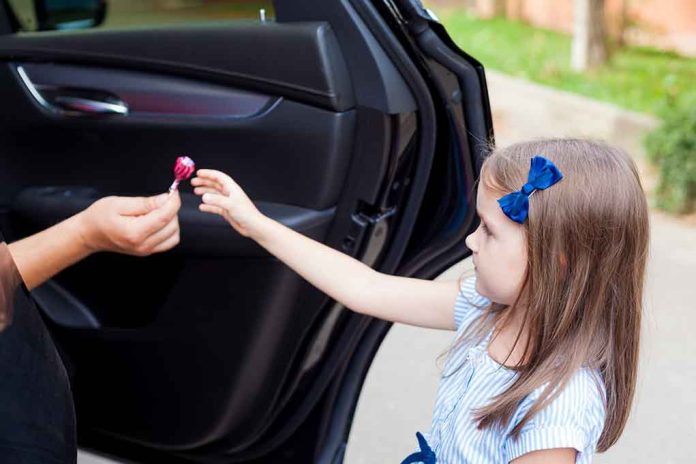 Alleged Kidnapping Plot FOILED – Suspect Caught!
(RepublicanReport.org) – Sadly, countless stories serve to remind us of the dangers that face children in society nowadays. Many of these stories have tragic endings. However, a recent incident in Florida, fortunately, ended without anyone losing their lives.
According to reports, 37-year-old David Daniels, a resident of Brandon, was following two young girls in an apparent attempt to kidnap them. Were it not for a good samaritan who observed the situation and guessed that something was wrong, he may have succeeded. A woman who elected to remain anonymous in media reports on the incident said that when they walked past a church, one of the girls mouthed at her to help because Daniels was not their father.
Florida mom helps save two girls from alleged kidnapper after getting bad feeling: Report https://t.co/BpGnMbej8d

— Cernovich (@Cernovich) June 19, 2022
When the woman engaged Daniels and the two young girls in conversation, the alleged would-be kidnapper reportedly said he was helping the girls find their way because they were new in town. She said she invited them into the church and took her first opportunity to call the police.
Reports on the case suggest Daniels struck one of the girls repeatedly and got the other in a headlock before entering the church.
Police reportedly found Daniels heading back downtown and charged him with two counts of child abuse and two counts of false imprisonment of a child. Authorities detained the suspect at Hillsborough County Jail on a bond of $104,000.
The woman who helped save the day expressed that she was glad she could help the young girls, but insisted she didn't want to be labeled a "hero." Rather. she said she did what she hoped someone else might do for her own children in a similar situation.
Copyright 2022, RepublicanReport.org