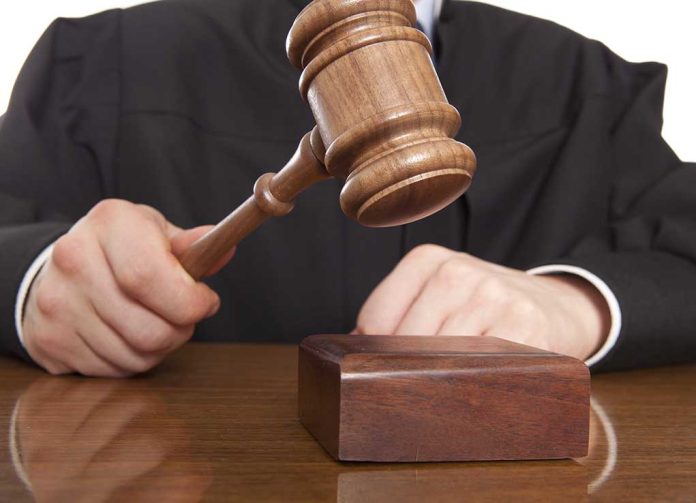 Man Who SHOT Ronald Reagan Just Got Life-Changing News
(RepublicanReport.org) – The notorious individual who attempted to assassinate Ronald Regan in March of 1981 is about to go free without any further restrictions. John Hinckley Jr., who tried to shoot both the former president and a Secret Service official during a mental health crisis, was originally released into the community in 2016 under heavy restrictions. US District Court Judge Paul L. Friedman says the man is now capable of living without oversight.
John Hinckley, who shot Ronald Reagan in 1981, is "no longer a danger to himself or others" and will be freed from all restrictions this month https://t.co/1yJWvtqDWo

— POLITICO (@politico) June 1, 2022
John Hinckley was initially charged with attempting to assassinate the president in 1981. A federal court judge ruled him insane and sentenced him to remain in custody at St. Elizabeth's Hospital later the same year.
Hinckley allegedly suffered from mental health struggles, including Narcissistic Personality Disorder (NPD) and obsessive-compulsive tendencies. He was fanatically obsessed with the movie Taxi Driver (1976), which featured the attempted assassination of a senator.
The courts began to allow Hinckley, whose illness slipped into remission over the years, to venture into the community for increasingly long periods starting in 1999. By 2016, he was officially living outside of the hospital with his mother under the close watchful eye of the Secret Service.
Hinckley's conditional release also came with steep requirements: therapy, regular contact with oversight officials, and restrictions on both travel and the use of electronic devices. Judge Friedman set these guidelines to expire on June 15.
Hinckley's life path eventually allowed him to step into a career selling antiques and books. He is also a small-time musician who regularly communicates with his 25,000 followers on Twitter.
Copyright 2022, RepublicanReport.org