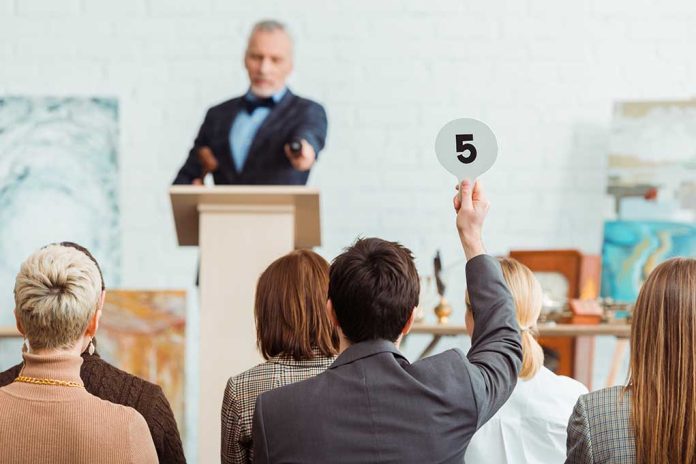 (RepublicanReport.org) – New York hasn't exactly made itself known for its stellar use of the Constitution in recent years. Still, now that historical document is in the limelight there for a very unusual reason. It doesn't have anything to do with unconstitutional mandates or laws, either. Instead, this rare original copy broke records for auction sales or documents or books. An anonymous buyer recently bought the paper for $43.2 million and didn't even take it home.
The copy was sold for more than double of its $20 million estimate, and set a world auction record for any book, manuscript, historical document or printed text. #Constitution #Auction | @smitabw |https://t.co/FNcNkyB8nX

— Business Today (@business_today) November 20, 2021
This copy was sold once before, in 1988, for $165,000. This time, bidders included the anonymous buyer as well as 17,000 cryptocurrency investors. But this original copy won't be headed to a private home collection. Instead, it will be "on loan" in Bentonville, Arkansas, at the Crystal Bridges Museum of American Art. It's a great sign that a large group of people places so much monetary value on the United States Constitution. It would be an even better sign if those who are paid to protect it would actually read it. Who knows? Now that it's on public display, maybe it will garner more interest.
In any case, this sale didn't just break sales records in the United States; it actually broke world records. So now, let's just hope this attention leads to more people reading the document that is the backbone of our entire system.
Copyright 2021, RepublicanReport.org