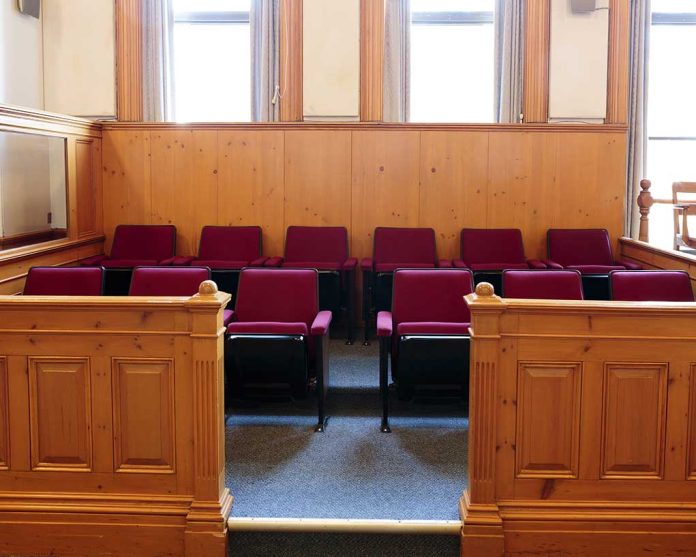 Alex Jones CASE Update – It's Finally Here
(RepublicanReport.org) – Internet personality Alex Jones is among the most controversial individuals in the online world. In his most infamous misstep, he suggested the 2012 mass shooting in the Sandy Hook Elementary School was staged. The parents of children who died in the attack have sued Jones over his statements, and one of the trials to determine how much he'll have to pay out is getting underway.
Jury selection began in Jones' hometown of Austin, Texas, on Monday, July 25. This turning point follows months of contentious developments, including fines levied against the podcaster over his alleged failure to comply with court orders. Opening statements in the case took place on Tuesday.
NEW: Alex Jones will face a jury this week in his defamation trial, which will determine how much he'll have to pay the parents of a child killed in the 2012 Sandy Hook school shooting massacre after he spent years peddling lies that it never happened.

— Jon Cooper (@joncoopertweets) July 25, 2022
Lafferty Et Al v. Jones Et Al, which was filed by two families of Sandy Hook victims, is just one of several legal actions outstanding against Jones that arose from his comments about the massacre. While the podcast host has since accepted that the incident did, in fact, take place after initially labeling it a hoax, he continues to insist he isn't at fault for anything he said because he wasn't trying to cause harm.
The controversial personality's theory about Sandy Hook was that it may have been staged by gun control advocates in order to highlight the dangers of Second Amendment rules. The relatives of kids who died during the incident allege Jones' comments caused them emotional suffering.
Copyright 2022, RepublicanReport.org