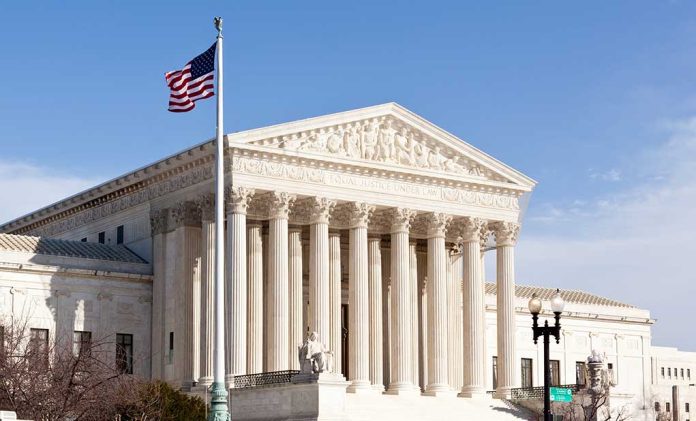 (RepublicanReport.org) – During the waning days of Donald Trump's presidency, many debates raged around the Supreme Court. After the death of Ruth Bader Ginsburg, then-President Trump nominated Amy Coney Barrett, a noted conservative, to the bench. Because this was Trump's third nomination, many Democrats complained that SCOTUS was becoming a right-wing court.
According to Harvard Law Professor Alan Dershowitz, however, this is a completely misguided criticism. On Saturday, June 19, Dershowitz appeared on Newsmax TV's Saturday Report to discuss the Supreme Court. He claimed people "don't understand" the change judges undergo when they "put on a robe." Generally, he claimed, new judges "stop being political" and begin to assess things from the point of view of the law.
Alan Dershowitz to Newsmax: Supreme Court Not in 'Conservative Revolt Mode' | https://t.co/NS9sI88T9j https://t.co/kwh0xjdnOB via @Newsmax

— Coram Deo Amen 1776✡️💜✝️ (@CDEKeane) June 19, 2021
Dershowitz also challenged Democrats to stop promoting "nonsense about changing the Supreme Court." He pointed to the numerous failed Republican challenges to Obamacare as evidence that SCOTUS is more concerned with upholding the Constitution and protecting Americans than promoting conservative ideals.
Everyone has biases, and it would be naive to think judges remain entirely unaffected by their political leanings once they're called to the bench. That said, Supreme Court justices are the most accomplished legal practitioners that American citizens have; people need to trust them to do the right thing.
Copyright 2021, RepublicanReport.org