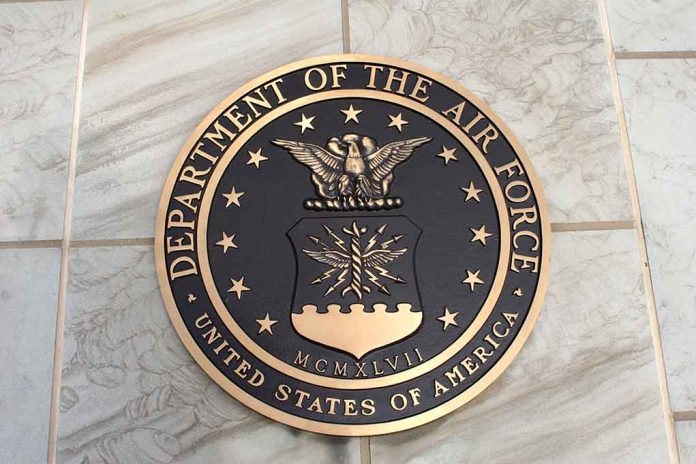 (RepublicanReport.org) – In November 2021, Grand Forks City Public Affairs Manager Greta Silewski announced a Chinese company, Fufeng Group, Ltd., chose Grand Forks, North Dakota, to build its first manufacturing facility in the United States. Governor Doug Burgum (R) and Mayor Brandon Bochenski (R) were both elated by the news, stating the plant would positively contribute to the state's economy and offer jobs to local citizens. But now, two years later, the mayor is requesting an end to the project.
On January 27, Assistant Secretary of the Air Force for Acquisition, Technology, and Logistics Andrew Hunter wrote a letter to Senators John Hoeven (R-ND) and Kevin Cramer (R-ND) as a follow-up to a meeting with the Department of the Air Force in December 2022. The secretary stated the Fufeng Group's 370-acre project was too close to Grand Forks Air Force Base — 12 miles — posing a "significant threat to national security."
Air Force sounds alarm about Chinese land buy on doorstep of key air, space base in North Dakota | Just The News https://t.co/vc06IhMlky

— Just the News (@JustTheNews) February 3, 2023
Hoeven and Cramer responded to Hunter's letter four days later, recommending the city take action and discontinue the project. The senators suggested Grand Forks find a comparable company from the United States to "develop the agriculture project" in that particular area. The only problem with that suggestion is that the Chinese manufacturing company still owns the land. The question is: What happens now?
Mayor Bochenski also released a statement dated the same day as the senator. According to Bochenski, the city temporarily halted the project pending review by the Committee on Foreign Investment in the United States (CFIUS), which reportedly concluded it didn't have jurisdiction to make such a decision. That was before the subsequent meeting and letter from Hunter.
Grand Forks Air Force base is an important hub for Global Hawk, a program involving a remotely piloted drone used for its intelligence, surveillance, and reconnaissance (ISR) capabilities during peacetime and war.
Do you think that a Chinese manufacturing plant built so close to a military base is a national security threat?
Copyright 2023, RepublicanReport.org