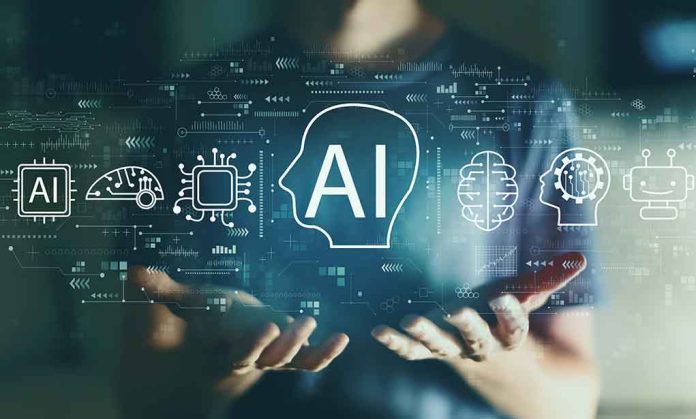 (RepublicanReport.org) – The recent rise of Artificial Intelligence is affecting all aspects of society, from basic things like finding recipes and making up songs to more serious matters such as education. Many people are cautious about letting the technology into their lives, as it has been known to give incorrect answers, make assumptions, and be quite biased at times, typically towards the Left. Despite these issues, Harvard University is walking out plans to teach its introduction to coding class using an AI chatbot.
As students head back to Boston's Harvard University this fall, many will attend Computer Science 50 (CS50). Instead of having one of the top professors in the nation to help answer their questions, Interesting Engineering reported that students will chat with an AI bot that has been taught "to help find bugs in their code, give feedback on the design of student programs, explain unfamiliar lines of code or error messages, and answer individual questions," according to an email from professor David Malan.
Malan noted that the school is researching multiple Chat GPT models to use and hopes this new step will eventually allow students to have a 1:1 student-to-teacher ratio to provide individualized guidance. The "teacher" in this situation though is a robot. The program is currently being tested in the CS50 summer session and will have its answers reviewed by University staff.
Martin Rand, the PactumAI co-founder and CEO, told Fox News that he believes the Boston-based university is taking "the right approach" in limiting AI use to just its introductory courses. He said that anything beyond that may lead to "mediocrity."
While professors are hopeful this integration of AI technology will allow for more individualized teaching, will students be okay receiving instruction from a computer program when they are paying big money to attend the Ivy League school? Many students have also figured out how to get various AI bots to write papers for them and other projects. How will Harvard ensure that its students are truly learning the material when this technology is still so unpredictable?
Copyright 2023, RepublicanReport.org