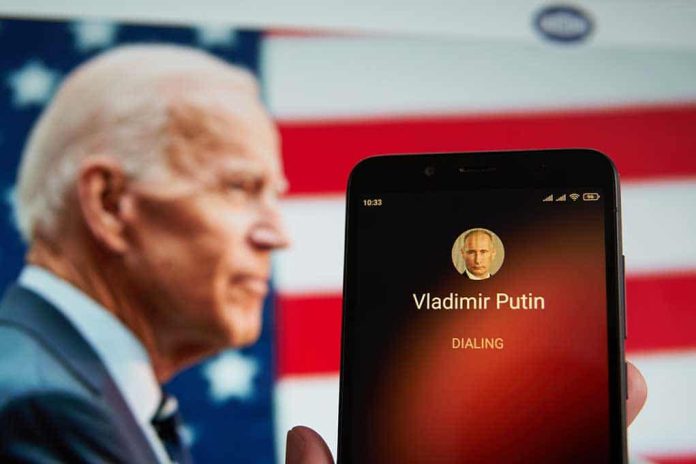 (RepublicanReport.org) – The eyes of the world have been on Russia in recent weeks over concern it's about to order a military invasion of neighboring Ukraine. The Kremlin continues to stage equipment and troops along the Ukrainian border. Negotiations between the US and Russia are ongoing, but there are indications things aren't going as well as initially hoped.
President Joe Biden shared details of a phone conversation he held with Russian President Vladimir Putin last week ahead of US and Russian officials meeting in Geneva in mid-January. Biden said he told Putin the US would not hesitate to impose severe sanctions on Russia if the Kremlin further escalated the situation on the Ukrainian border. The US president also reportedly threatened to increase America's presence in Europe's NATO countries.
Despite these threats, key figures in Washington, DC, appear pessimistic about the likely outcome of this struggle. For example, Rep. Adam Schiff (D-CA) described in a recent interview he believed the prospect of a Russian invasion of Ukraine was "very likely."
.@margbrennan: "What specifically would stop Vladimir Putin from his aggression?" @RepAdamSchiff: "It would require enormous sanctions on Russia to deter what appears to be a very likely Russian invasion of Ukraine again." pic.twitter.com/qGwyrydHyB

— Face The Nation (@FaceTheNation) January 2, 2022
According to Daniel Fried, a former US ambassador to Poland, the negotiations are likely to be challenging. He speculated Putin would try to test the Biden administration's limits with further threats.
This struggle is turning into yet another major foreign policy headache for the Biden administration. It's anyone's guess what happens next.
Copyright 2022, RepublicanReport.org