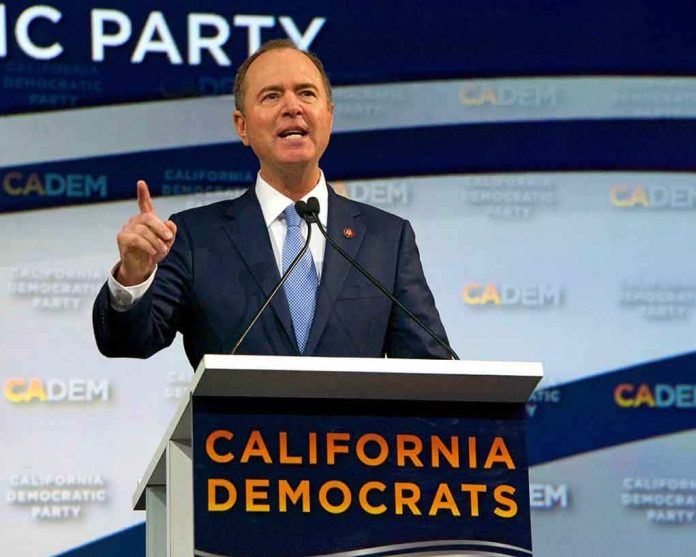 (RepublicanReport.org) – The Steele dossier is a collection of documents the FBI used to justify a warrant to tap the phone of Carter Page, a former advisor on Donald Trump's presidential campaign team in October 2016. Igor Danchenko, one of the senior analysts who worked on that effort, underwent arraignment in federal court in Virginia this week on charges of lying to the FBI. When the Steele dossier emerged, many Democrats supported it, including Rep. Adam Schiff (D-CA), who said it was proof Trump colluded with the Russians.
Schiff appeared on ABC's The View on Wednesday, November 10. Co-host Morgan Ortagus, who previously served as a State Department spokesperson, challenged Schiff on his backing of the problematic collection of evidence. Schiff appeared to concede "allegations should [have been] investigated" but insisted there was no way to know Christopher Steele's sources had lied to him.  Watch the exchange here.
Pressed by #TheView guest co-host @MorganOrtagus on the Steele dossier, @RepAdamSchiff responds: "It's one thing to say allegations should be investigated…it's another to say we should have foreseen in advance that some people were lying to Christopher Steele." pic.twitter.com/8EgvKW0tgJ

— The View (@TheView) November 9, 2021
Schiff, who is head of the House Intelligence Committee, also said any individual who lied to the FBI about the Steele dossier "should be prosecuted." He then stressed that any lies that did make their way into the dossier did not diminish the alleged wrongdoing of Donald Trump. Ortagus then retorted to Schiff that his "credibility" had been compromised by his decision to align himself with the Steele dossier.
Igor Danchenko is currently out of custody on a $150,000 bond pending trial.
Copyright 2021, RepublicanReport.org