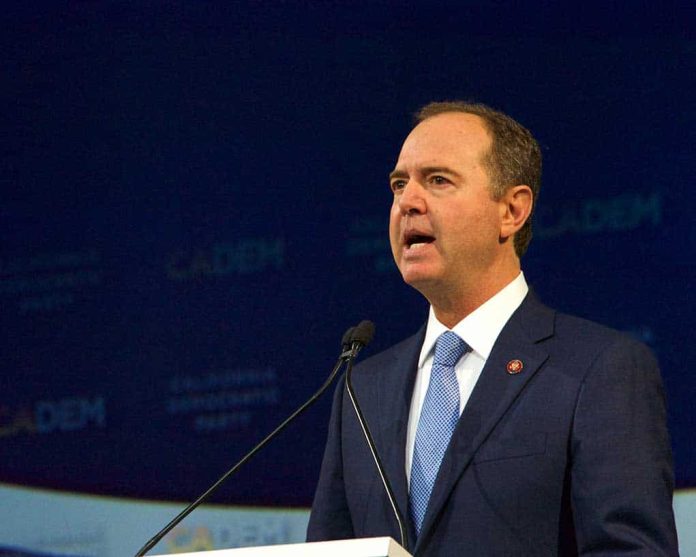 (RepublicanReport.org) – The House Select Committee investigating the riot at the Capitol on January 6 recently issued subpoenas against many former President Donald Trump's officials. Former Trump advisor Steve Bannon ignored the summons, prompting a decision from the committee to pursue charges of criminal contempt against him. According to Rep. Adam Schiff (D-CA), this action is entirely justified.
On Sunday, October 17, Rep. Schiff spoke to Jim Acosta of CNN regarding the situation with Steve Bannon. In this interview, as well as in the tweet below, Schiff expressed the view that enforcing the subpoena will send the message that "the rule of law is back."
Here's why this matters:

The Biden Administration has already waived executive privilege on many documents, and allowed top former DOJ officials to testify.

Now Biden supports strong enforcement of lawful subpoenas.

Accountability is back, along with the rule of law. https://t.co/vK5xnflNDW

— Adam Schiff (@RepAdamSchiff) October 16, 2021
Schiff explained the Biden administration Department of Justice would take steps Donald Trump's DOJ would not have taken. He also said Bannon's criminal prosecution would show others in his position that they would not get away with ignoring subpoenas.
However, Steve Bannon believes the situation is more complicated than Schiff, and the other Select Committee members are creating. He's refusing to honor the subpoena based on executive privilege former President Trump had invoked at the time on his behalf.
Steve Bannon team has fired off another letter to Jan 6 committee repeating that they will not cooperate citing Trump executive privilege claims. Letter obtained by @ABC below —-> pic.twitter.com/BU0F9MuFv0

— John Santucci (@Santucci) October 13, 2021
Will this justification be sufficient, or will Steve Bannon end up facing criminal charges by ignoring the subpoena?
Copyright 2021, RepublicanReport.org