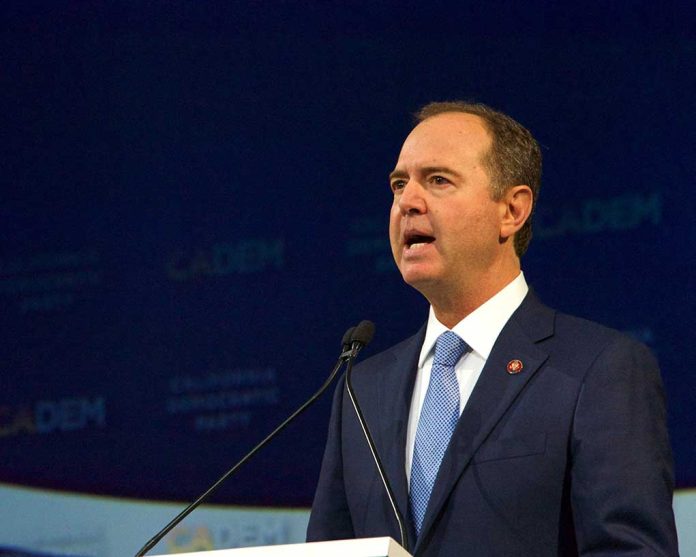 (RepublicanReport.org) – On Tuesday, Senator Dianne Feinstein (D-CA) said she wouldn't seek reelection in 2024. Her announcement clears the way for a new representation of the Golden State. One poll has Representative Adam Schiff (D-CA) leading the pack of lawmakers looking to fill the vacant seat.
The Democrat has been a senator for more than three decades. However, her coworkers have expressed concern about her recent short-term memory problems. According to The New York Times, Feinstein sometimes finds it difficult to remember the names of her coworkers, regularly forgets meetings or phone calls, and occasionally appears confused.
According to a UC Berkeley Institute of Governmental Studies survey, which the Los Angeles Times co-sponsored, the battle to succeed Feinstein is shaping up to be a tight contest. According to the study, almost 4 in 10 registered Democrats and neutral voters were still deciding between candidates. California's Democratic Representatives Schiff, Ro Khanna, Barbara Lee, and Katie Porter are all potential candidates.
New California Senate poll:

Schiff – 22%
Porter – 20%
Lee – 6%
Khanna – 4%

Remainder are undecided. Primary is in March 2024, more than a year from now.

Conducted Feb. 14-20 w/ 7,512 registered voters.https://t.co/ENACSd5sB7

— bryan metzger (@metzgov) February 23, 2023
The poll indicated that 22% of voters backed Schiff while Porter followed closely behind with 20%. Representatives Lee and Khanna received 6% and 4%, respectively. Feinstein has said she will not endorse any candidates for at least a few months. The study only analyzed Democrats and those without a preferred party because there is no potential Republican candidate at this time. Older Democrats appeared to favor Schiff over the other candidates.
Like others on the Left, Schiff has been a prominent voice among the calls for gun control and legislation regarding abortion rights, climate change, and marriage equality. The representative had previously served on the House Intelligence Committee, but Speaker of the House Kevin McCarthy (R-CA) removed him, citing security concerns.
Representative Nancy Pelosi (D-CA), the former Speaker, has endorsed Schiff due to his popularity in the Bay Area. However, it could be difficult for him to define himself among the other candidates, though he did lead the first impeachment of former President Donald Trump. Schiff recently found himself on the receiving side of an ethics complaint after posting a video of him announcing his senatorial candidacy, which included a clip of him on the Senate floor.
Copyright 2023, RepublicanReport.org