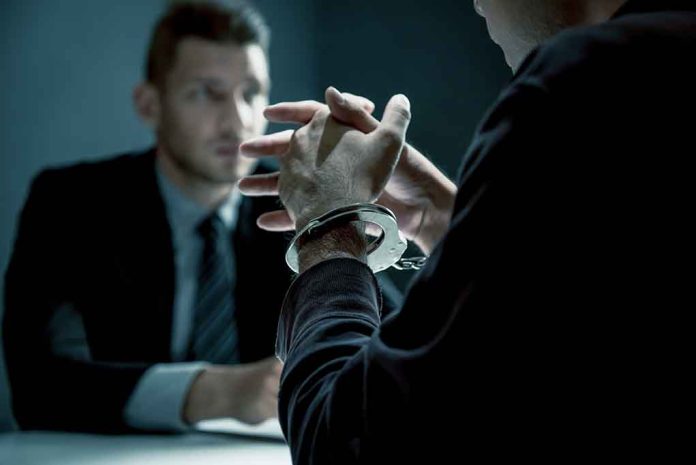 (RepublicanReport.org) – Since the explosion of the #MeToo social movement in 2017, the general public has learned a lot of uncomfortable truths about the so-called "elites" in our society. Dozens of rich and famous individuals from a range of backgrounds were exposed as engaging in inappropriate behavior, from harassment right up to serious sexual assault. Now, another well-known individual has been implicated in a sexual misconduct scandal.
On Tuesday, April 12, the Los Angeles Police Department (LAPD) announced it had arrested 50-year-old actor Joseph Gatt on suspicion he had been having sexually explicit online interactions with a child. Agents with the Internet Crimes Against Children Task Force, a law enforcement initiative of the LAPD's Juvenile Division, executed a search warrant at Gatt's residence in the early hours of April 6. Detectives then arrested the actor pursuant to a felony warrant against him for "Contact with a Minor for Sexual Offense."
Gatt is most famous for his turn as Thenn Warg in HBO's fantasy series "Game of Thrones." He also appeared in "Star Trek Into Darkness" and "Thor."
Actor Joseph Gatt – known for his roles in "Game of Thrones," "Thor," and "Star Trek Into Darkness" – was arrested at his home last week for allegedly engaging in online sexually explicit communication with a minor. https://t.co/L9lfZpmuFL

— ABC7 Eyewitness News (@ABC7) April 13, 2022
The LAPD report goes on to explain Gatt's arrest comes as part of a continuing investigation. It appeals to anyone with information relevant to the investigation to contact Detective Denos Amarantos at 562-624-4027 or anonymously contact LA Regional Crime Stoppers at 1-800-222-TIPS (800-222-8477) or www.lacrimestoppers.org.
Copyright 2022, RepublicanReport.org