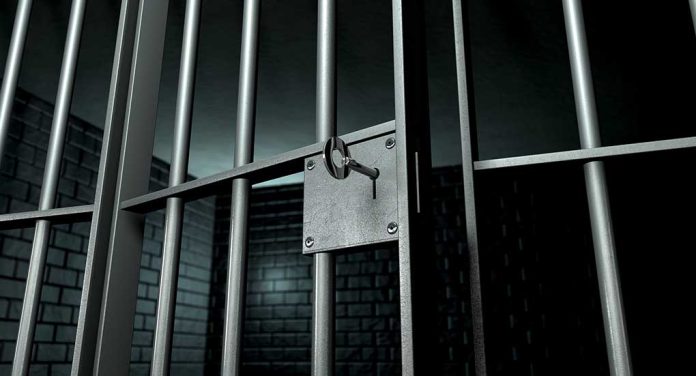 (RepublicanReport.org) – First responders often care for people in their most vulnerable moments. For that reason, people expect to be safe in their care. Unfortunately, that's not always the case. That was demonstrated recently in North Carolina, and what happened next has angered the police chief.
According to a statement from the city of Charlotte, 31-year-old Akingbiwaju Joseph Opadele was arrested for allegedly sexually assaulting a 17-year-old girl. On January 17, the child experienced some sort of medical episode that required her to be transported to the hospital. Paramedics, including Opadele, arrived on the scene and transported her to the hospital.
Opadele was the only paramedic in the back of the ambulance with the girl. When they arrived at the hospital, she told the staff that she was sexually assaulted on the ride there. Doctors treated her while she was in the hospital and gave her an examination for rape. The Charlotte-Mecklenburg Police Department's Sexual Assault Unit arrested Opadele on March 7. He was released the same day. In fact, the police chief claims he was out just 37 minutes later.
CMPD Chief Johnny Jennings slammed the bail system on Twitter, saying the suspect was released on a $15,000 unsecured bond. He demanded to know what message the release sent to victims.
37 minutes. That is how long it took for a Fort Mill Paramedic to be released from jail after being arrested by CMPD and charged with the sexual assault of a 17-year-old patient. He was released on a $15k unsecured bond. What message are we sending to the most vulnerable (1/2)

— Chief Jennings (@cmpdchief) March 9, 2023
During a press conference reported by My Fox 8, the chief explained that releasing the suspect on an unsecured bail means he was able to essentially sign himself out of jail. He went on to say the system sends a bad message to people who are sexually assaulted.
CMPD Maj. Melanie Peacock expanded on what happened. She said the suspect allegedly touched the victim inappropriately in an area that "did not necessitate any touching." She went on to say the case was even more disturbing because Opadele was in a "position of medical authority."
Copyright 2023, RepublicanReport.org