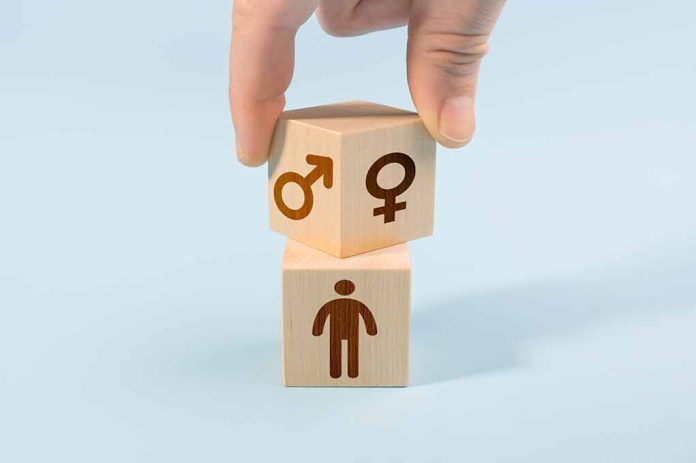 (RepublicanReport.org) – In September 2001, Jonathan Richardson murdered his 11-month-old stepdaughter by strangling her to death while her mother was at work. He was arrested, charged, and convicted of murder months later. In 2002, he was sentenced to 55 years behind bars and has been incarcerated ever since. His earliest possible release date is December 31, 2027. However, before his release, he had a request for the state.
On August 28, the Indiana branch of the ACLU filed a lawsuit on Richardson's behalf, asking the court to compel the Indiana Department of Corrections to pay for his gender reassignment surgery. According to the suit, the child murderer was diagnosed with gender dysphoria in 2020 and has been taking testosterone blockers and female hormones since then. Apparently, those treatments aren't doing the trick anymore, and Richardson continues to suffer from depression. So, now he wants to complete his transition and insists that Indiana taxpayers foot the bill.
On July 1, a new law — Indiana Code § 11-10-3-3.5 — went into effect that prevents the corrections department from taking taxpayers' money and using it for reassigning prisoners' genders. The ACLU suit aims to block that law to allow Richardson to receive the procedure. The legal document claims the legislation violates the Eighth and Fourteenth Amendments and discriminates against transgender people in particular.
Indiana Attorney General Todd Rokita (R) shared his response to the lawsuit with FOX59/CBS4. He said taxpayers don't want to pay for prisoners to receive gender reassignment surgeries. The cost of such a procedure ranges anywhere between $10,000 to $150,000. Rokita said the surgery was "not necessary," and the ACLU should realize the people of Indiana shouldn't have to pay for it. He vowed the state would follow the law and "not back down."
Do you think taxpayers in Indiana and elsewhere should have to pay for these types of surgeries for prisoners?
Copyright 2023, RepublicanReport.org