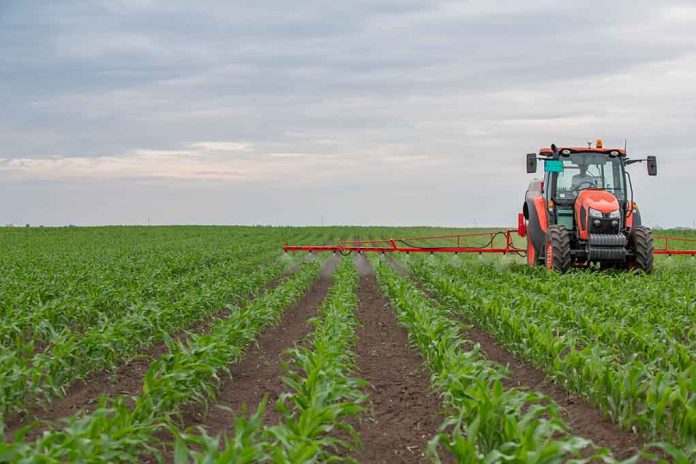 (RepublicanReport.org) – Genetically-modified food is a crop that has been biologically engineered to resist many of the elements typically challenging for the plant to withstand, including drought, pests, and pesticides. According to the FDA, 92% of the corn crops planted in the US in 2020 were GMO, along with 92% of cotton plants, and 94% of soybeans. But using them could soon spell trouble for the US.
On January 31, Fox Business reported that Mexico plans to ban the import of genetically-modified corn, sending farmers in the United States into a panic. According to the source, Mexico buys more corn from the US than any other country; it purchased more than $10 billion worth last season alone. The ban, originally announced in 2020, could start in 2024.
Sen. @ChuckGrassley and I sounded the alarm months ago! It's time for the Biden admin to intervene and enforce the trade agreements made under USMCA. https://t.co/NQTYIxO4Cd

— Joni Ernst (@SenJoniErnst) February 2, 2023
The biggest problem for farmers in America is that their system is not set up to grow corn that has not been genetically modified to resist certain environmental factors. Elizabeth Hinkel from Hinkel Farms stated on "Mornings with Maria" on Fox Business that not only will yields decrease with the new change but her farm doesn't even have the equipment to grow conventional corn. Considering the percentage of GMO corn grown in the US, her story is likely true for most in the US agriculture industry.
In December 2022, Senator Deb Fischer (R-NE) wrote a letter to the representative of US trade and the secretary of agriculture at the Department of Agriculture. She said Mexican President Andrés Manuel López Obrador's proposed policy was not backed by science and flies in the face of the USMCA trade agreement between the United States and Mexico.
On January 24, the USDA released audio of ongoing talks stating if farmers in America have to switch to conventional corn, it will cause the price to go up, which will ultimately hurt families in Mexico. If the US has to cut out this export altogether, the economy would lose billions of dollars in exports unless America can find a substitute buyer.
What happens if more countries follow Mexico's lead?
Copyright 2023, RepublicanReport.org