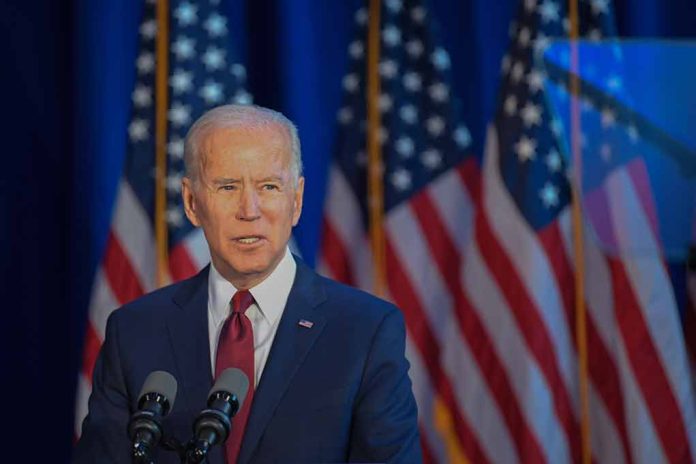 (RepublicanReport.org) – The Associated Press, in collaboration with NORC Center for Public Affairs Research, released new poll results on current views regarding the current top-running presidential candidates. They found that 77% of Americans think Biden is too old to run for another term. While that figure might not be surprising, what is, is that a shocking 69% of Democrats agree.
NORC surveyed 1,165 voting-age Americans between August 10 and August 14, 2023, using a platform developed at the University of Chicago. The AmeriSpeak panel design works to create sample groups that accurately represent the whole of the US population within a 3.8% margin of error.
The survey asked which types of words Americans felt best described the candidates. Roughly 26% used terms such as "elderly" and "outdated" when describing President Joe Biden. Another 15% called him "confused," "bumbling," or "slow." Conversely, only about 1% of people polled referred to former President Donald Trump's age as being an issue, and only 3% cited age-related cognitive issues as a concern. Trump is only three years younger than Biden.
Negativity toward Biden's age is particularly strong among younger voters, with 77% of Democrats under 45 feeling strongly that he's too old to take office for another four years. Only 34% of that age bracket want him to run again. Even so, 77% say they would probably vote for him if he wound up being their party's nominee, although only 28% said they were definitely set on giving him their vote. Among all age groups, despite any reservations the Left has about his declining performance, 43% are still prepared to vote for him in a general election.
FiveThirtyEight states that Biden's disapproval rating has been hovering between 53% and 55% for the past several months. The president hasn't had the bulk of US voters' support for about two years, since around the time the Taliban began to retake Afghanistan and the administration ordered the disastrous withdrawal of US troops.
Copyright 2023, RepublicanReport.org