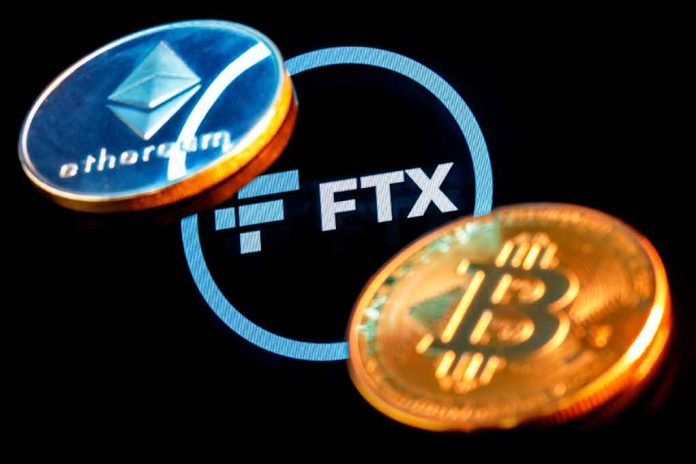 (RepublicanReport.org) – The world of cryptocurrencies, which was seemingly an endless source of profit until last year, has been plunged into an extremely turbulent and uncertain period. The value of major coins has plummeted, and many investors who were bullish on the market have lost enormous wealth. One of the biggest stories of the recent crypto downturn has been the collapse of brokerage firm FTX and the revelations about founder Sam Bankman-Fried's (sometimes called SBF) apparently fraudulent and reckless management of client deposits. Now, another scandal has rocked the troubled outfit.
The company is currently trying to recover around $5.5 billion in assets following its collapse, and has recently announced that a sum estimated at over $470 million was lost to theft, with a percentage of it potentially stolen in a hack. Company executives discovered the hack in November of last year, shortly after the firm filed for bankruptcy.
Already troubled FTX says hackers took $415 million in cryptocurrency | Just The News https://t.co/R7CYbnFzIP

— John Solomon (@jsolomonReports) January 19, 2023
This revelation comes amid a broader effort by the new board of FTX to reclaim funds on behalf of investors who used the platform. Bankman-Fried has stepped away from his executive role with the company while criminal investigations into his conduct at its helm are ongoing. John Ray is serving as the company's acting CEO while restructuring takes place. Ray has stated the identification of the stolen funds is part of a huge effort to recover investor monies by those currently working with FTX.
Bankman-Fried was arrested in the Bahamas late last year and extradited to the US. Local authorities detained him at the request of US law enforcement, and he now faces a range of charges, including money laundering, wire fraud, securities fraud, and securities fraud conspiracy.
Estimates suggest the total amount FTX owes to its creditors is in the billions of dollars. The firm took in more than $1 billion in revenue in 2021.
Copyright 2023, RepublicanReport.org