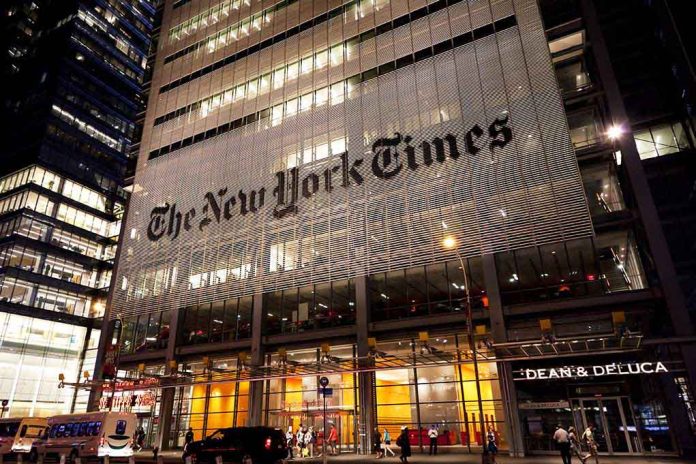 (RepublicanReport.org) – Staff and executives at The New York Times have been at loggerheads of late over extended contract bargaining. The issue came to a head on Thursday, December 8, as hundreds of the paper's employees staged a 24-hour walkout.
Journalists and other employees decided to take the action, which was the first of its kind at the paper in over four decades, as they have had no contract in place since March of last year. In total, more than 1,100 employees participated in the strike.
Following up on their threat, more than 1,100 unionized New York Times employees walked off the job Thursday for a 24-hour strike.https://t.co/GI0hVDvh9K

— Poynter (@Poynter) December 9, 2022
One of the sticking points in negotiations is the company's policy on remote work; the union wants employees to have a contractual right to a certain amount of time working from home each week, while executives want to retain the right to demand full-time in-office work. The union is also demanding 10% pay raises for its members; the Times has reportedly offered raises of 5.5%.
The NYT said it would continue to produce content despite the strike, potentially using international reporters as well as non-union members. However, it's not clear to what degree Thursday's walkout impacted operations at the paper.
Will more action will be necessary to resolve this situation on behalf of the Times' workers?
Copyright 2022, RepublicanReport.org