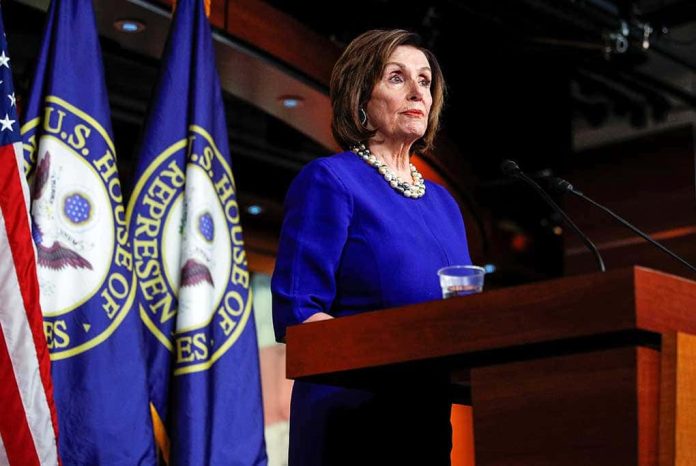 (RepublicanReport.org) – Republicans may have performed poorly in last year's elections, but the trend appears unlikely to continue. It's been a disastrous year for President Joe Biden and the rest of the Democrats, and the party looks likely to suffer severe consequences in next year's midterm elections. GOP leaders believe controversial House Speaker Nancy Pelosi (D-CA) could be one high-profile casualty.
Minority Leader Kevin McCarthy (R-CA) predicted a landslide for House Republican candidates in 2022, following Republican successes in New Jersey and Virginia elections in November. He further posited, once the GOP was in the ascendancy in the House again, Nancy Pelosi might decide to retire from politics.
https://twitter.com/FreeSpeechNow7/status/1467199914245562368
McCarthy stated over 70 incumbent Democrats will face competition for their seats next November. If dozens of these lawmakers end up losing, Pelosi's position may be untenable. McCarthy highlighted Pelosi lost 63 Democratic House seats in the Congressional midterm elections in 2010.
According to McCarthy, even some liberal lawmakers have contacted him to discuss the possibility of switching parties. Such a move would not be unprecedented, as Rep. Jeff Van Drew (R-NJ) did so in 2019.
The Democrats are currently facing seemingly intractable problems in terms of the economy, the border, and foreign policy. With the midterms now less than a year away, things are not looking good for Nancy Pelosi.
Copyright 2021, RepublicanReport.org