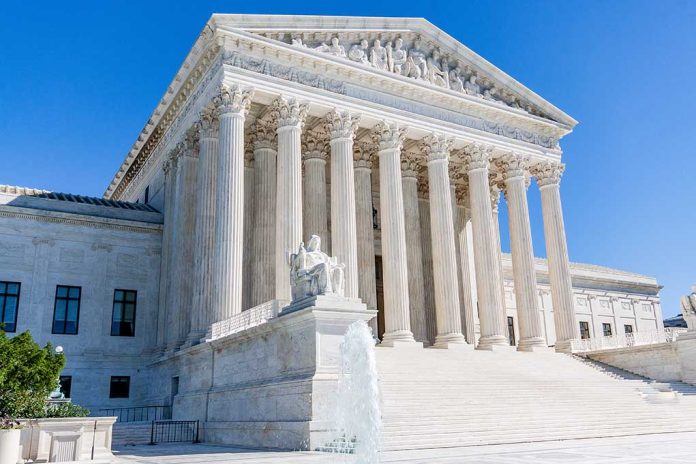 (RepublicanReport.org) – The US Supreme Court has attracted its share of negative attention this year. Liberal commentators are upset that the bench now contains six nominees from Republican presidents, compared to just three from Democrats. It looks as though the controversy will persist for the remainder of the year, as the 2021 SCOTUS docket has several divisive cases. Its new term begins on Monday, October 4.
Abortion
Perhaps the most controversial case before the nation's highest court this year will relate to reproductive rights. In December, SCOTUS will consider a Mississippi case where the state government is trying to outlaw abortions after 15 weeks of pregnancy. If the court allows Mississippi to enforce this law, it will overturn the precedent set by the 1992 case of Planned Parenthood vs. Casey. This case provided that states cannot interfere excessively with a woman's right to seek a termination before 22-24 weeks of pregnancy.
If the case succeeds, experts believe it could open the door for other states to introduce more restrictive laws around abortion.
Gun Control
Next month, the court will also consider New York's rules around concealed carry in public places. Lower courts have supported the current laws in the state, which require people to show they have a need to carry a weapon that's greater than the need of the average person. Two Second Amendment advocates who could not obtain concealed carry licenses on this basis decided to challenge the law.
New York Attorney General Letitia James has insisted that the law is consistent with the Constitution, despite protests like the plaintiffs. However, legal experts believe the court's current justices will take this opportunity to strengthen the Second Amendment.
The court will also hear a New Jersey case banning magazines with the capacity for more than ten rounds of ammunition.  The court may wait until it decides in the New York case to begin considering this matter.
Religious Liberty
This year, a Maine case coming before the court will look at whether the state government violates the Constitution by preventing students from attending schools that teach religion while benefiting from student-aid programs. This is the most significant First Amendment case that the three newest justices (all appointed by former President Donald Trump) will have dealt with. It will tell Americans much about how the court intends to approach religious liberties in the future.
There's also been recent controversy over the idea that Justice Stephen Breyer should retire so that President Joe Biden and the Democrat-controlled Senate can replace him with a new liberal judge. Breyer, himself a noted liberal, has dismissed calls for his early retirement.
It looks like the country's highest judicial power is set for an action-packed end to the year.
Copyright 2021, RepublicanReport.org