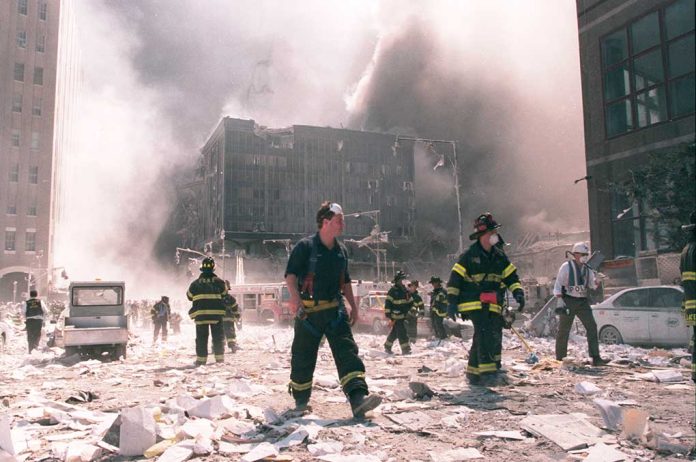 (RepublicanReport.org) – President Joe Biden found himself at the center of a sticky political situation last week. Families of 9/11 victims called on him not to attend upcoming 20th-anniversary memorial events over his administration's failure to declassify documents implicating Saudi Arabian leaders in the plot. A letter with over 1,800 signatures highlighted the various indications that Saudi Arabia was involved in what happened, adding the families could not "welcome the president" out of respect for the deceased and injured. It appears this challenge may just have worked.
On Monday, August 9, the Department of Justice released a statement indicating it may declassify some of the information to which the letter refers. The FBI recently concluded part of its investigation into what happened on September 11, 2001. The agency will now revisit the process of assessing what might be declassified following the DOJ's announcement.
Under pressure from the families of 9/11 victims, the Biden administration said that it intended to release some long-classified documents that the families believe could detail connections between Saudi Arabia and the hijackers who carried out the attacks.https://t.co/wGtGY5kqsI

— The New York Times (@nytimes) August 10, 2021
Suspicions about Saudi involvement in what happened have long permeated discussions around America's reaction to 9/11. Fifteen of the nineteen hijackers were Saudi nationals, yet the narrative the US public heard in the wake of the attacks focused on Afghanistan. This culminated in an American invasion of the Middle-Eastern nation and a two-decade occupation that's still in the process of winding down.
The victims' families, and all Americans, will be praying that these documents bring us closer to a sense of justice for the unspeakable violence that occurred that day.
Copyright 2021, RepublicanReport.org