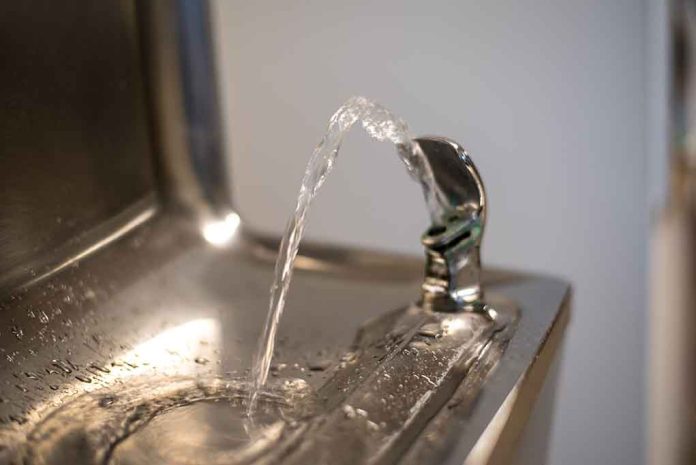 (RepublicanReport.org) – Grant Brace, a 20-year-old student wrestler, tragically passed away in August 2020 after going through a rigorous practice session. While running outside, he began suffering signs of heat exhaustion and pleaded with his coach for water. He was allegedly denied and suffered heat stroke, which killed him. His death resulted in his parents filing a wrongful death suit against his school, the University of the Cumberlands in Kentucky. They agreed to a $14-million settlement.
A Kentucky university has agreed to a settlement of more than $14 million over the death of a student wrestler hours after practice, the school announced. https://t.co/JRQ1RcPdm7

— WITN Headlines (@WITN) March 20, 2023
According to the Associated Press, the lawsuit claims that before collapsing from exertion, Brace ran alongside the wrestling team up and down a hill several times before sitting down. His wrestling coach threatened to remove him from the team, prompting the 20-year-old to sprint back up the slope> He was then overheard declaring he was done and couldn't "do this anymore." Police say the more he begged for water, the less willing his coaches were to help him.
The lawsuit asserts that the coaches failed to provide him with water or call for help as his condition continued to worsen. Brace attempted to get a drink from a water fountain outside, but it was inoperable. The 20-year-old then attempted to gain access to the building, but the door was locked. He then collapsed.
As part of the settlement, the University of the Cumberlands has agreed to take part in a training program on heat sickness and to promote awareness of heat-related accidents. In a statement, the institution said that student and athlete safety is of utmost importance and that it accepts the chance to engage "with the Brace family's consultant" to make sure it's "providing the safest environment possible for student-athletes in all sports."
Local12 spoke with an expert on heat-related illnesses on the matter. According to the conditions expert, Brace's death was completely preventable, meaning the 20-year-old would likely still be here today if not for the events of that tragic day.
Copyright 2023, RepublicanReport.org