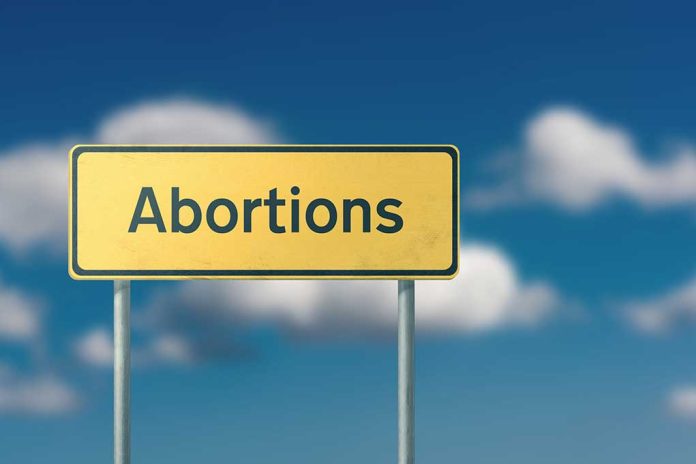 (RepublicanReport.org) – When the Supreme Court of the United States decided to overturn Roe v. Wade, the issue of abortion rights became a state issue. Some regions already had trigger laws, while others passed laws to secure the practice. One case sitting in a district court in Texas from November 2022 might end in a nationwide ban on mifepristone, which is used in drug-induced abortions. While the fate of the medication hangs in the balance, a group of Democrats got together to try and strengthen abortion rights for all.
On February 21, the Associated Press reported that California Governor Gavin Newsom (D) led the charge in organizing the Reproductive Freedom Alliance. Nineteen other state leaders joined the group, which will become a hub of shared best practices, including legislative models and executive order guidelines, creating a blueprint to affirm abortion rights for more than half of the country's population — about 170 million people. The alliance will also make services available to those who live in states with restrictive abortion laws.
Twenty Democratic governors form an alliance to defend abortion access, allowing members to share model legislation and potential executive orders, according to a spokesperson for the group. https://t.co/8T75oTjyaX

— NBC News (@NBCNews) February 22, 2023
Newsom released a statement about the initiative, stating all of the governors who joined the alliance did so to protect and expand "reproductive freedom in their states." He said most of the funding will come from the California Wellness Foundation and some from the Rosenberg Foundation. In a joint statement from the governors, they said the group is their way of standing against the "unprecedented assault" on termination rights. The leaders promised to "strengthen abortion firewalls" across the nation.
Currently, the group includes Democratic governors from California, Colorado, Connecticut, Delaware, Hawaii, Illinois, Maine, Maryland, Massachusetts, Michigan, Minnesota, New Jersey, New Mexico, New York, North Carolina, Oregon, Pennsylvania, Rhode Island, Washington, and Wisconsin. However, Newsom welcomes any Republicans who would like to join the fold. Although he didn't mention any GOP members by name, New Mexico's governor pointed to Governor Chris Sununu (R-NH) as a possible future member.
Copyright 2023, RepublicanReport.org