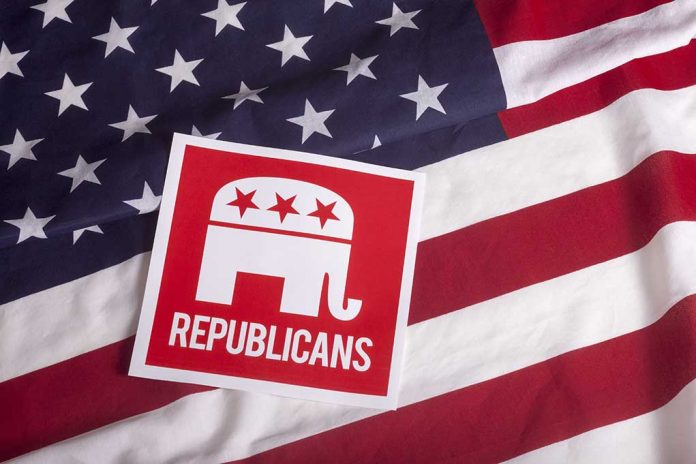 10 House Races Move Toward Possible GOP Wins
(RepublicanReport.org) – With just days left until voters go to the polls for the midterm elections, many people are focused on the likely balance of power in Congress next year. The House of Representatives, in which the Democrats currently hold a razor-thin advantage, looks likely to return to the hands of Republicans. A new analysis from The Cook Political Report, a nonpartisan outfit, brings more good news for Conservatives in this regard.
10 Races Shift in Favor of the Right
The report states that 10 House districts, all of which President Joe Biden won easily in the last presidential election, have become more likely to elect a GOP candidate since its last analysis. Factors driving this trend include poor performances by Democratic governors, a focus on inflation and violent crime by Republicans, and the lack of liberal incumbents in certain instances, according to the Cook Political Report.
Races To Watch
One of the most interesting election battles listed by the analysis is taking place in Oregon's 5th district. There, incumbent Rep. Kurt Schrader (D) lost his seat at the primary stage, with the more radical Jamie McLeod-Skinner (D) earning the right to represent his party instead. However, McLeod-Skinner's progressivism has left her vulnerable to Republican campaign attacks. The Cook Political Report now rates the race as "lean Republican," having previously viewed it as a "toss up." Analysts have highlighted the broader significance of this battle in terms of the growing divide between centrist and hard-left Democrats.
Another intriguing battle is set to take place in District 26 in California, where incumbent Rep. Julia Brownley (D) is steadily losing ground to Republican Matt Jacobs, a former federal prosecutor. The veteran Democrat has been in the House for the last 10 years, but is now vulnerable because of recent redistricting in her area. Ventura, a heavily liberal city, is no longer part of her constituency. The Cook Political Report still views her as the more likely winner, but the race has shifted to "lean Democrat" from "solid Democrat."
Rep. Katie Porter is another California Democrat whose seat is beginning to look more at risk; her race is now a "toss up," having previously been "lean Democrat." This is despite her status as one of the most effective fundraisers in Washington, DC. Her opponent in the 47th Congressional District is Republican Scott Baugh, who previously ran for office unsuccessfully in 2018 and 2020.
Do you think Republicans will claim control of the House once again this November?
Copyright 2022, RepublicanReport.org