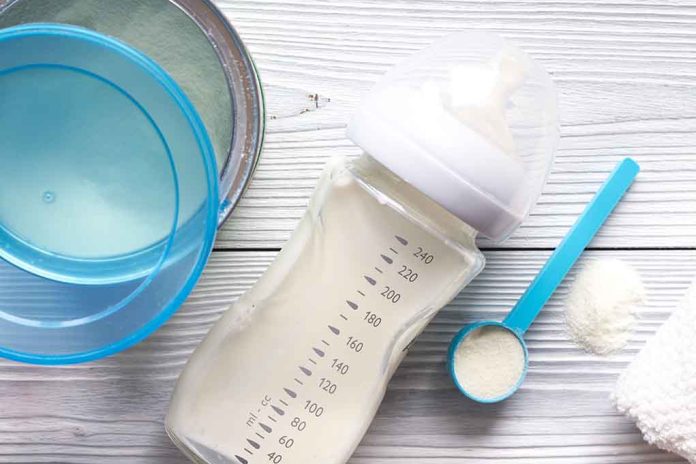 Formula RELIEF in Sight? – Another Import!
(RepublicanReport.org) – For much of this year, many American parents have struggled with a major shortage of baby formula. Supply-chain issues related to the COVID-19 pandemic were compounded by a major safety incident in an Abbott plant in Michigan, and stores across the country soon started selling out of the essential food source. The Biden administration has put various policies in place to address this issue, and now a gigantic shipment of baby formula has just landed in Texas.
A cargo plane carrying over 150,000 pounds of baby formula arrived at Bush Intercontinental Airport in Houston, Texas on the morning of Sunday, June 26. The 10,500 cases of formula were bound for Fort Worth's Nestlé distribution center; from there, the much-needed formula will make its way to various retail outlets across the United States, including Kroger, Target, and Walmart stores.
Good news, parents! Enough baby formula to fill 1.5 million bottles arrived at Bush Airport early Sunday morning https://t.co/cF6xqKDmIi

— KHOU 11 News Houston (@KHOU) June 26, 2022
In an effort to speed up the process of getting this formula to parents in need, the Department of Health and Human Services (HHS) is ensuring trucks carrying the product reach their destinations as quickly as possible.
This is the biggest single import of baby formula into the US since this crisis began. Previous shipments have come from Australia and Europe.
Are you confident in President Joe Biden's ability to get the nation through this problem?
Copyright 2022, RepublicanReport.org